Christmas is only a few days away, and we are all eagerly anticipating it. There are thus only a few days left to purchase the gifts you want for Walmart. The year 2022 has given us a lot to think about, and many advancements and improvements have been made by online retailers to help them sell goods more quickly and intelligently. Here are the discounted Walmart Christmas Deals for all to grab some sassy items for themselves or gifting purposes.
It is extremely challenging to keep track of all of the holiday markdowns and sales. The issue arises when you are a good bargainer and do not have enough time to investigate all of the holiday deals. As a result, allow us to direct you to the best Christmas deals from the Walmart Christmas sale and even the Walmart after-Christmas sale.
Top 10 Amazing Walmart Christmas Deals
1. Lenovo Ideapad 1i Intel Pentium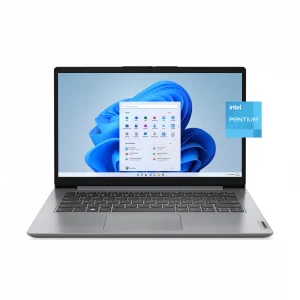 Lenovo Idea pad 1i, Intel Pentium Lenovo, is one of the world's leading laptop brands. It has a reputation for producing systems that successfully balance performance and design, and its laptops are among the most cutting-edge available. The Idea Pad 1i sets a new standard for all low-cost laptops with a super-efficient Intel Pentium processor housed in a slim and portable 17.9 mm chassis that simplifies multitasking and increases energy efficiency with 10 hours of battery life and quick charging. Get more benefits with Dolby Audio speakers, Flip to Start for quick bootup, and four-sided narrow bezels for the maximum screen. It could be a great laptop deal offered in Walmart after Christmas clearance sale.
2. 24″ HD Roku Smart TV
It's the best time of year to buy a new smart TV if you're looking for after-Christmas TV Sales at Walmart. This 24″ LED TV has 720p High Definition, which brings out more lifelike color, texture, and detail. The image is crystal clear, introducing more hyperrealistic color, texture, and detail. It wirelessly streams over 500,000 movies and TV episodes from thousands of free and paid channels, all conveniently presented on your customizable home screen.
3. Swagtron Shuttle Electric Hoverboard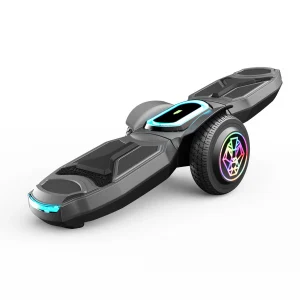 The Swagtron Shuttle ZipBoard provides a unique riding experience. If you get tired of riding the same old scooters and hoverboards, you can experience the sensations of skateboarding, or surfing, on any surface thanks to this electric boosted board with cutting-edge self-balancing technology. Whether you're an experienced rider seeking a more difficult course or a beginner, the self-balancing technology makes it simple to ride. In contrast to an electric skateboard with four wheels, you have fine control over uneven terrain. You can shred and carve up the pavement with amazing tricks and style, unlike a hoverboard. I could be a thoughtful and useful product from Walmart after Christmas deals to gift to your kid.
4. Apple Watch SE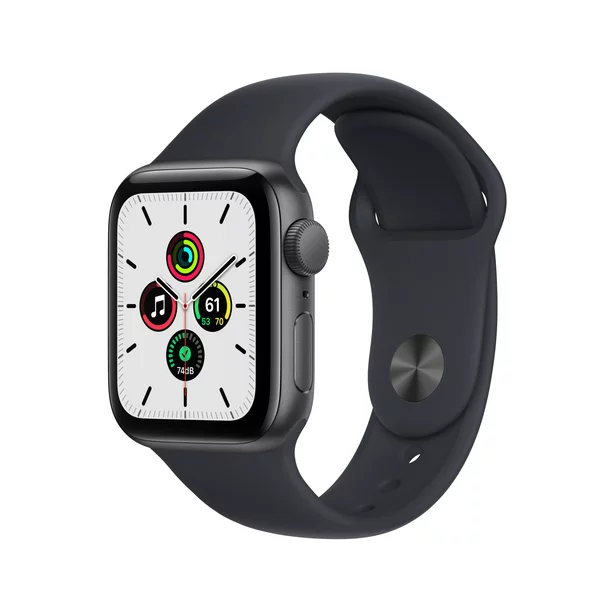 A more affordable model of the Series 6 wearable is the Apple Watch SE. Numerous minor trade-offs are made to achieve the lower price point, but most prospective buyers shouldn't be bothered by these. It's a genuine smartphone and workout companion in the shape of a watch that provides the majority of the features people want at a more affordable price. And for the majority of people, it's probably the best Apple Watch as the Walmart Christmas deal has made it more economical.
5. Gibson Pearl Soft Ceramic Dinnerware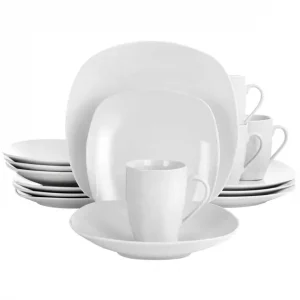 The ideal table setting enhances the mood by enhancing both the visual appeal of the food and the overall dinner theme. The 16-piece Gibson Home Classic Pearl dinnerware set has a straightforward yet elegant design. Each dish has frequently squared edges for a classic appearance and is microwave and dishwasher-safe for simple cleanup and quick reheating. Perfect for everyday use or special occasions, just like Christmas dinner or formal dinner.
6. Gourmia Dual Basket Digital Air Fryer
As more people purchase air fryers and learn how useful they are, the craze is undeniably at its height. People prefer air frying over deep frying primarily because it significantly reduces calorie intake overall. A significant discount on the Gourmia 9 Qt 7-in-1 Dual Basket Digital Air Fryer was provided by the Walmart Christmas deal. Gourmia makes it simple and quick to prepare meals for you and your family. With two 4.5-qt. Pots, you can cook a full meal with a main and a side dish using two completely different functions, temperatures, and times. It is the best product from Walmart day after Christmas sale.'
7. Weslo Cadence G 5.9i Folding Treadmill
Walmart never disappoints its customers. It always keep them engaged in the amazing discount offer. Weslo Cadence G 5.9i Folding Treadmill is one from Walmart Christmas deals that is affordable and useful. With this best treadmill, you can access iFit Ready technology by connecting your tablet to the Weslo Cadence G 5.9i. It entails workouts with Google Maps, thorough tracking, and top trainers. Every time you exercise, the 2.25 horsepower motor will provide smooth power. You'll adore the quiet deck's 10 mph top speed. Additionally, the manual 2-position incline enables you to increase your intensity.
8. Allewie Queen Size Platform Bed
Platform beds tend to be too firm for people who prefer a soft, contouring surface to sleep on. Additionally, since solid platform beds don't allow for much airflow beneath the mattress, they might make it too warm for some people to sleep in. However, an Allewie queen-size platform bed is the best option if you are looking forward to changing your furniture. Attractive and cozy! This upholstered bed frame offers a chic modern style in a glamorous way, attached with deluxe and enormous wingbacks.
9. Bosscare Massage Chair With Zero Gravity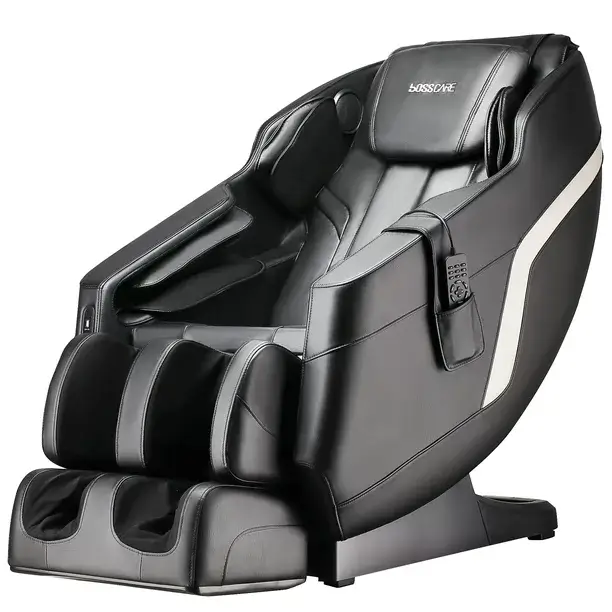 You can receive massage therapy whenever you want, in the privacy and comfort of your own home, thanks to a massage chair. In the end, massage chairs are worth the money. Regular massages offer convenience and health advantages that far outweigh the initial expense of buying a chair. Bosscare assembled massage chair recliner with zero gravity full body massage is available during the Walmart Christmas sale. In a state of zero gravity, your body is in its most relaxed and natural position, with your legs slightly higher than your heart. Relax this Christmas holiday by bringing this chair home.
10. Donner Wood Weighted Digital Piano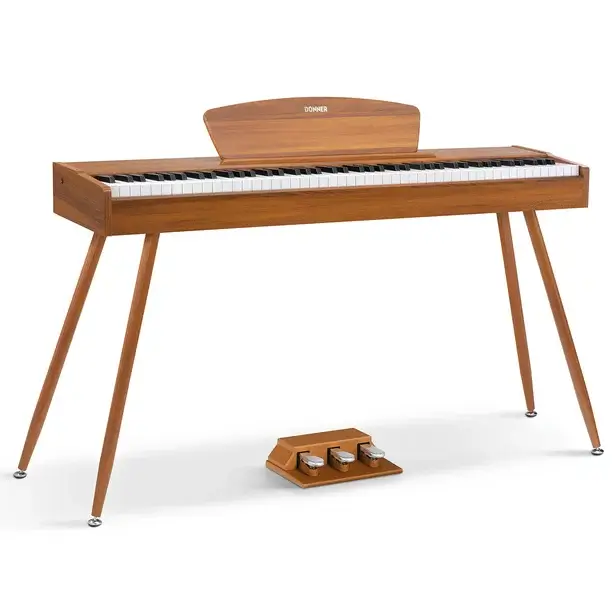 The Donner DDP- 88 Key Electric Piano has a great sound and a lot of features. Overall, three things stand out: the piano sound, the keyboard feel, and the potential volume. The 88-key heavy hammer action keyboard accurately captures the strength of your fingers, giving you a grand piano touch. It's an excellent electronic piano for teaching or learning in place of a grand piano. Music lovers can avail of this Walmart after Christmas clearance deal without any hesitation.
Wrapping Up
Hopefully, this guide has assisted you in understanding everything correctly regarding the Walmart Christmas sale. Grab the deals because these kinds of pocket savings are rare. Take complete benefit from these Walmart offers for the year 2022 that can bring extra joy to this holiday season.
Top Christmas Deals & Discounts
Frequently Asked Questions
Q. How much of a discount is available at Walmart this Christmas?
It is offering from 50% to 75% off between December and January.
Q. Are Walmart Deals worthwhile to purchase?
Indeed Walmart Christmas deals in 2022 are worth buying as they are offering huge discounts on almost every product.
Q. Does Walmart help with Christmas gifts?
Yes, Walmart is offering Christmas gift deals and providing huge mark-offs on Christmas products.