2022 is coming to an end and 2023 will be up in two to three days. Just like any other holiday, new year's Eve is the best way to convey your feelings to your loved ones. Let's all express our feelings by giving them gifts on this holiday. By giving gifts to your loved ones, you would be enlightened with happiness and glee while seeing the joyous face of your beloved.
If you didn't pick a gift for your loved one and you have no idea 'What you should give in this holiday?' Well, we got you covered by these amazing new year gift ideas that you would find absolutely gorgeous and astonishing.

Here is the list of
gift ideas
for New Year:
1. Moleskine Classic Daily Planner
A best New Year gift idea for travelers and business planners. This diary contains a gridded calendar, pages of to-do lists, and other project task styles. The exciting thing about it is that it is available in classy colors.
2. Seven Chakra Natural Gemstone Bonsai Money Tree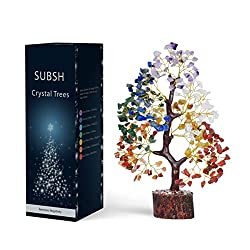 This Bonsai Money tree has seven healing stones that are 10 to 12 inches. These crystals would help in gaining energy, relieving stress, and healing spirituality. It would have a great effect when doing yoga or meditation. This would be an excellent New Year gift idea for your loved ones.
3. AIXIANG 6 Styles Cactus Tea Lights Candle
These cute succulent candles can be a perfect gift for candle lovers. These candles are available in six different designs. Enjoy these cute cactus candles this New Year's eve in your dining room or in your living room.
4. Coconut Bowl Set with Spoons
You can give this amazing set of bowls with spoons to your loved ones on New year's Eve. Not only is it astonishing, but it is also eco-friendly. The bowls and spoons are made of coconut with ebony wood and not with plastic. You can enjoy your salads with these unique style bowls.
5. UEndure Tea Infuser Bottle with Strainer
An environmental-friendly option for your eco-friendly friends or your loved ones. This tea infuser crushes real tea leaves of black, Japanese, or oolong. This gift can also be given to those who are fitness freaks or those who have a liking for sports.
6. Personalized Wood Cutting Board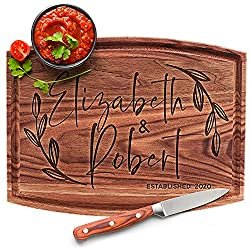 Let's add a little personalization to the new year's gifts. This wood cutting board not only is a decorative piece for your living room but it has your personalized quotes engraved in it. You can customize it with 11 different designs and 5 different wood designs.
7. EASTBULL Pointless Box Don't Touch Wooden Useless Box
A funny gift for your loved ones on this New Year's eve. This useless box needs three AAA batteries to work. Caution: Do not touch the button, a sleepy lion would shut the button off.
8. Enesco Whatever Scrambled Wall Hanging Clock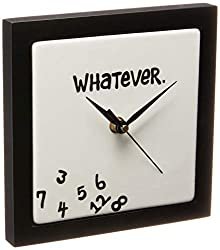 A funny, cute wall clock would be an excellent gift for your loved ones on this holiday. This would be a funny gift for those who are lazy.
9. Cortunex Color Changing Mug
A perfect gift for those who can not wake up at early hours. This color-changing coffee mug would be a perfect New Year's Eve gift. This ceramic mug is available in different types of designs. Enjoy your cappuccino or hot chocolate with these heartfelt color-changing mugs.
10. Candles For Home; Scented Candles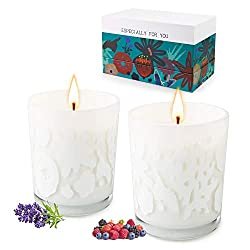 I personally love scented candles and I would recommend them to those who are having a hard time selecting a gift for a loved one. Enjoy a perfect combination of stress-less and restful experiences with these scented candles. It is available in different flavors.
11. Essential Oil Diffuser Bracelet
This beautiful bracelet acts as an aromatherapist, just add 2 or 3 drops of your favorite essential oil and find yourself calming down. This would be the perfect New Year's gift idea for those who are into aromatherapy and essential oils. Enjoy a beautiful experience of the release of tension, stress, and anxiety with this diffuser bracelet.
This bracelet is made of hypoallergenic stainless steel making it light-weighted, a positive point of the product. There are 8 reusable cotton pads for use of essential oils.
12. Mini Desk Calendar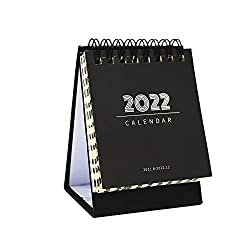 A mini desk calendar can be gifted as a New Year's gift to your loved ones and friends. This mini calendar will allow you to sort out your important tasks throughout the year. It is made up of a hardcover ring binding that enables the calendar to be turned.
13. Weighted Neck and Shoulder Heating Pad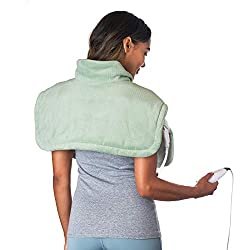 This heating pad is a perfect New Year's gift for those who have stiff shoulders and necks. It is a dual heating pad for aching or stiff neck and shoulders. The fabric of the heating pad is soft and cozy and is easily washable. The temperature is controlled by a remote controller. The temperature doesn't rise after 120 minutes making it a great option for gifting to your loved ones.
14. Indoor Herb Garden Starter Kit
Bring this to someone who has a passion for gardening. This is a brilliant New Year's gift for beginners in gardening. It's not just any ordinary gardening kit as it contains quite a collection of non-GMO herb seeds, pots, compact soil, and markers. Your loved one can also place these pots on the kitchen counter and grow a little garden there.
15. Bamboo Bathtub Tray
This bathtub tray would be a perfect New Year's gift for your loved one. Let them take their time with a stress-less and amazing bath experience. This tray has a space for placing their favorite wine, scented candles, and their treasured book or their tablet.
The material is made up of high-quality bamboo with a water-proof varnish. The tray is expandable and non-slippery.
16. Victrola Nostalgic 6-in-1 Bluetooth Record Player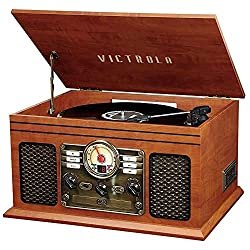 Have a friend that loves vintage style the best? Here is the perfect New Year's gift for them. The most efficient property of this recorder is that it plays CDs, cassettes, vinyl records, and FM radio. That is just not all, you can connect it with your smartphone via Bluetooth. A great offer having a vintage look with classic and modern properties. There is also no need to add extra equipment or stereo systems.
17. FineInno Mini Crumb Vacuum Cleaner
This portable goodie would be the best option for a New Year's gift for a loved one. This mini vacuum cleaner can be used in desktops, extract cat hair and apple seeds, and even clean crumbs. It has a great motor which makes less amount of noise, making it comfortable for the ears.
18. DIY Gift Kits Hot Sauce Making Kit
A perfect New Year's gift for those who love experimenting with ingredients. This kit contains 26 counterparts; it is provided with gourmet spice blends, a squeezing bottle, a funnel, and many more. It basically runs on the rule of 'your kit, your rule'. You can make any sauce blend you want. It would be a unique gift and can be given to your loved ones.
19. Rocketbook Wave Smart Notebook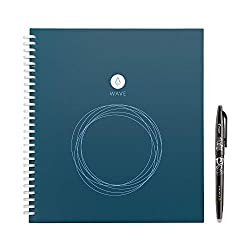 A technological New Year's gift for your loved ones would be a great option. Have you ever wished for a notebook that could save your data in Cloud or Drive? Well, this notebook is just for you. The data that you write in this notebook can be saved on Cloud by the application of the notebook. It has a special pen only used for this special notebook. You don't have to buy another one as this notebook would allow you to erase your data (after saving it in different storage applications) by using a microwave. Your notebook would be good as new with a hot cup of coffee or tea.
20. PacMan Ghost Light Table Lamp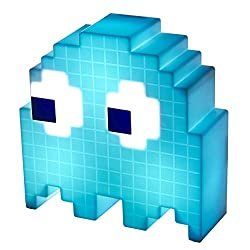 You can give this New Year's gift to those who love the PacMan Ghost character. This PacMan ghost lamp has 16 different colors. The amazing thing about this lamp is that it changes its colors according to the beat. It would be a unique gift idea to give in this New Year.
21. Weighted Blanket
This may be one of the comfortable New Year's gifts for your loved ones. This blanket is a heavy duvet that calms your stress levels and guarantees a peaceful sleep. Gift this blanket to your friends or family this New Year and let them fall into a deep and peaceful slumber.
You can choose any design from your preference on Amazon as there are more than 35 designs of the blanket. Buy it using amazon coupons to get more discounts.
22. Fab Four Holiday Preserves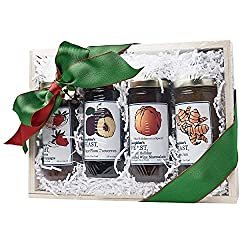 This would be an awesome idea for a New Year's gift for your loved ones. These delights can not only be served in breakfast but it can also be used in savory snacks or at tea-time. A perfect gift for your homie friend with 4 different exquisite flavored jams. Wine Marmalade, Strawberry and pink Champagne, Sugarplum preserves, and Ginger jam would surely light a fire in your tastebuds.
Final Words!
That's it for a New Year gift idea for your loved ones. Make this holiday special by giving gifts to your loved ones. If you have any recommendations that are not listed in this article, please do let us know in the comment section below. It would be an honor to know.
Wishing All of You a Happy New Year!