YouTube in its own way has the entire world inside of it. Whether it's top, classic, old or latest songs, movies or shows of any kind; there's always just a 1.111% or probably 2% chance that you won't find it on YouTube. And because that's the case in probably the entire world, there's merely someone who doesn't runs to YouTube to serve or fulfill their media or entertainment needs. And if we make an assumption than it can be rightly said that YouTube gains about a million views each day; and probably even more.
But with that great amount of media and a million viewer's reach of each day, there's still not a complete chance you'll find everything there. And when I say everything, this mainly includes movies that have copyrights on them or are new releases. Yeah well, you'll have to pay to watch them somehow. But worry not! It's not the case when it comes to all the movies out there. Because after all, we're talking about YouTube, and if that doesn't serve us in times of movie needs; what will? Okay, that might have been a bit extra! But what I mean here is that even when copyright issues taking over our chances of watching great new releases on YouTube for free, there are still some of the best free movies on YouTube to watch and fulfill our entertainment needs. So to save you from the struggle of searching for the right and best free movies on YouTube that are rightly fun and entertaining in their own way, here's a list of some are perfect to watch. So without further ado let's just dive in the exploring of amazing and yet free movies on YouTube that are sure to keep you entertained throughout the watch time.



Best Free Movies on YouTube:
1. The Graduate:
This stardom compelling film of Dustin Hoffman which was released in 1967 was one of the best one's that got nominated for about seven Academy Awards. The Graduate was a sure hit and a groundbreaking release of that time, which has still kept an equal place and impact for the viewer somehow. This one even got Mike Nicholas an award for Best Director.
2. With Great Power: The Stan Lee Story: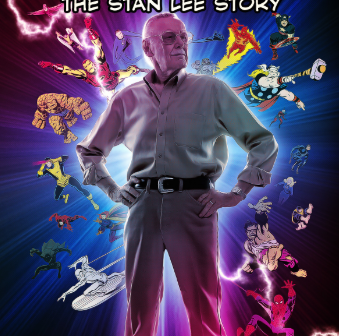 Since the co-creator of everyone's favorite and most adored superheroes Spiderman, Iron Man, The Avengers, Hulk, the X-Men, and a numerous list of various superhero characters and all their supporting characters that we've all adored; is no more. So it's now more than ever a great time to watch and ponder over the life of the person who made Marvel Comics a must-have for everyone and change the world of comics completely, through this documentary on him. This touching and priceless documentary on Stan Lee's life which was released in 2010.
3. Fists of Fury: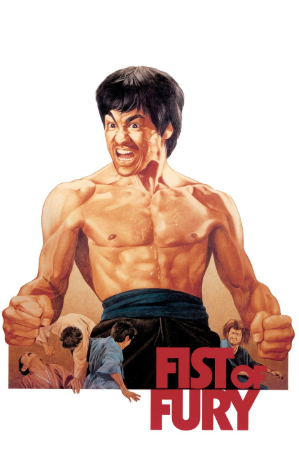 This first major and one of the top watched movies of Bruce Lee was released in 1972 and was surely available for anyone who's a fan of Bruce Lee to watch it along with free movies on YouTube. To be precise, this movie earned a great amount for attention for the actor in Hollywood as well as Asia. And the major reason of popularity and attention towards it was the great Martial Art skills and outstanding charisma of the actor that made it do wonders.



4. The General:
As we know how much of the name Charlie Chaplin has made in the silent film times even after a long time after he's gone. Although there are a few more of the best stars who ruled or made a great name while starring in the silent films. One of them who made his name by starring in the very first true silent film is Buster Keaton. Although at the time of the release of this film in 1926 it didn't really made great positive reviews but has since successfully become one of the best one's by Keaton and is known to be an all-time-classic.
5. Better Off Dead:
This John Cusack's 1985 teen comedy is everything one needs to have great entertainment time full of bursts of laughter. The famously weird tone and some animation sequences included in the film made it do wonders as a famous cult classic of that time. And yet still, it is one of the best free movies on YouTube for one to have a great time.
6. Reefer Madness:
This must watch 1936 movie that was mainly created to portray the message of mainly educating young American teens on drug abuse dangers but eventually it ended up being a propaganda film which created a totally new world as a parody film for all the supporters of drug reform.
7. Night of the Living Dead:
A must watch and obviously most-watched hit movie of 1968 which made a top entry in American horror cinema is the Night of the Living Dead. This classic horror movie made its place in the hearts of many wit hit's great and mysterious storyline portraying the right amount of suspense and horror for viewers to stay intact. Hence, it is one of the best free movies on YouTube that you can stream easily.
8. The Terminator: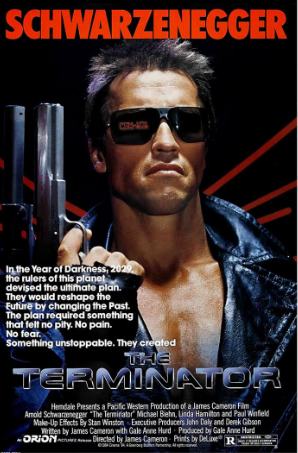 This is known to be one of the most famous and anticipated science-fiction films of the 20th century since its release in 1984. Now the outstanding story of suspense yet fiction that was portrayed in this movie might not seem as visionary as anything else today, but it sure as a heel was one that made a mark of making it to almost everyone's favorite's list back in 1984. And yet, it's still a great watch!
So this list of top free movies on YouTube might not be the best ones that would have been in your watch later list, but trust me that they're surely a must-watch entertainment pack with everything one would need to stay entertained with. And the best part is that you get them for free of full duration right ton YouTube easily. Now is that great or what?