VPN or virtual private network allows you to set your own private network connection. With the recent increase in technological advancements, people are more concerned about the privacy of their network connection. The demand of having a virtual private network has increased with time and individuals look for a private VPN network for their connection.
Why You Need a VPN?
A VPN is your best friend nowadays and provides you optimum protection from hacker around you. Here is why you need a VPN connection?
1: Public Wifi
When you are out, let's say at a coffee shop or at the bus stand. The public wifi you are using can be easily hacked by hackers. Even if the wifi network is protected by a password, that network isn't safe at all. The problem is that the hackers can hack such a network and your data can be accessed by them. Therefore, in order to protect your private data you should use a VPN connection. This way, even if that network is hacked, you will be on the safer side.
2: For Added Privacy
Even when you are just using the internet at your home, having a VPN connection is one great idea. The VPN network connection makes your internet connection private and lets your browse internet with peace of mind. You don't have to worry about anything as your connection will be private and secure.
3: Access Secret Data
If you want to access some secret data from website, the VPN connection can be really helpful. If you are at your office and for a project you need to know something about another company, the through VPN connection you can safely access their website. At working places, there is a VPN connection for this purpose as without a private connection; these private websites cannot be accessed.
4: Your Traveling Companion
If you are traveling to somewhere, the VPN connection will help you a lot. As in some countries like japan, there is a restriction on even some of the basic social media applications. Therefore, for your day to day tasks and communication you need a virtual private network as without a private connection you won't be able to access even some of the casual websites. So while traveling it is good to have your own virtual private connection to deal with such scenarios.
5: For Opening Restricted Websites
you never know even in your country some websites get banned and you won't be able to access them. Websites for live streaming and downloading torrent movies are often blocked for some reasons. With the help of a virtual private network, you can access these websites anytime without any worries. So with VPN your connection is not only safe but it also helps you open any blocked website in your region.
Some of the best free VPN softwares
We have filtered down some of the best VPN softwares and all of these are free. Let's take a brief look at each of these.
1: Tunnel Bear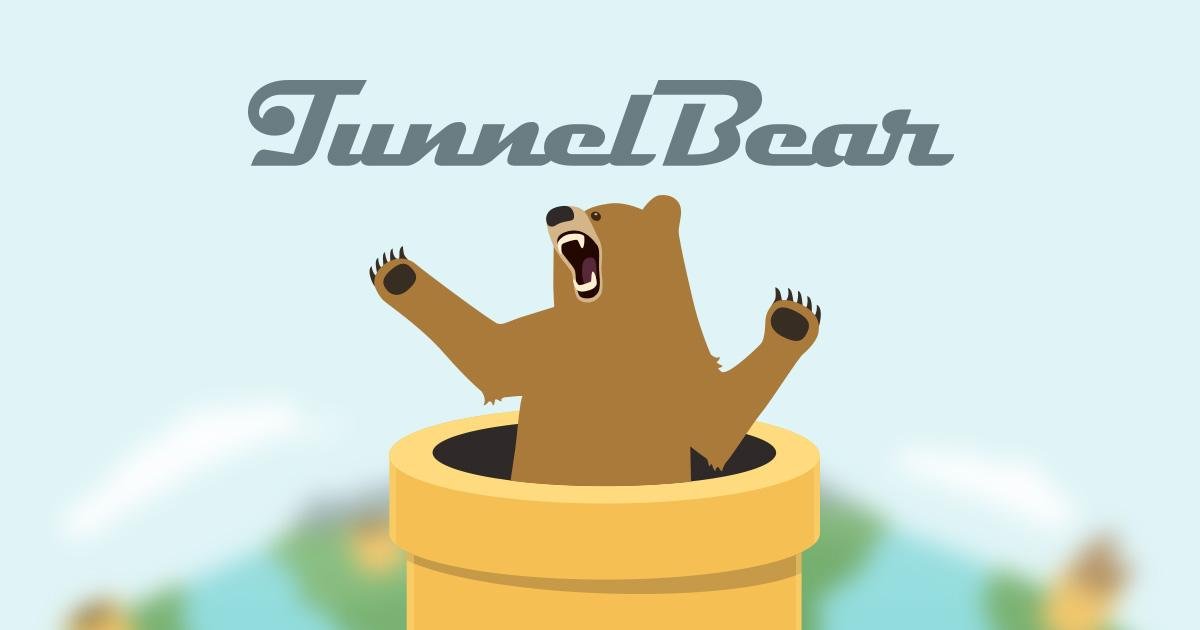 Tunnel bear makes your internet connection private and secure. You can easily open blocked sites and web addresses. Its user interface is something we really liked as it's very user-friendly. Even a novice can use this app easily for the first time. The only con about Tunnel bear is that it may not have those advanced features for enthusiastic users as it is designed for beginner level users.
2: Hot Spot Shield Free VPN
Now, who isn't familiar with this name? Hot Spot Shield Free VPN is the most used VPN software on desktops and laptops and now its Android application has been launched. You get almost all the features in the Android application. The results are great as you can open any website which is blocked by your internet service provider.
3: Windscribe
After the Hot Spot shield, Windscribe is the best VPN available for Android devices. Its free version has all the features which a novice would want. You get 10 GB of data free once you download the application on your smartphone. If you want extra gigabytes you can tweet about Windscribe on Twitter and get a few more GB's of data.
4: OpenVPN
Open any blocked website using OpenVPN android application. It's almost the same application as OpenVPN connect but the user interface and functionality have been improved. You get all the VPN options for securing your internet connection. You may find occasional ads with the application but that's something common with the free android application.
5: Speedify
As the name indicates, Speedify aims to provide a fast and secure internet connection. It's an excellent VPN choice for those users who use Mobile data for using the internet as it helps speed up the things a bit even on Mobile data. The free version has all the necessary features and has no major con.
6: Hide.Me
Hide.Me is the best free Android VPN app that displays no adds. Though it does have an advanced paid version even the free one has a decent set of features. It has no data limitation and you can open any website as many times you want.
7: SlickVPN
SlickVPN may not be as common as Hot spot shield or Tunnel Bear but its feature set is really impressive. It's not a completely free VPN application; you get a 7-day trial option once you install it on your smartphone. You get multiple subscription options once your trial period ends and it also offers 30 days money back guaranty in case it fails to impress you. Its speed and user interface is good and provides a decent VPN experience for the price.