Watch cartoons online aren't only for kids; even adults like to watch their favorite cartoon characters online. For children the cartoons is a great source of knowledge, they always learn something whenever they watch cartoons. In short we can say that cartoons are not only a source of entertainment for children but also a great way to learn new things. In this article, we will go through some of the best free websites where you and your children can watch cartoons online.
1: Toonjet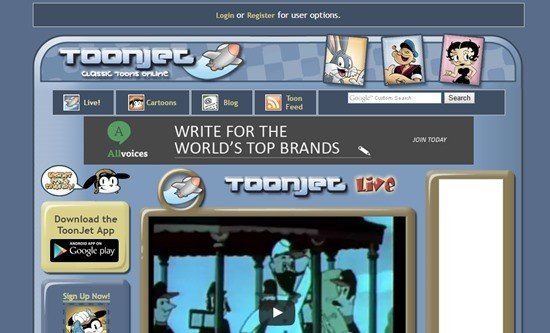 The Toonjet is one famous website for watching cartoons online. it is absolutely free and you don't have to pay for subscription or something like that. You can explore the website and will find all famous cartoons available online. From Looney Tunes to Popeye, the Toonjet has an excellent collection of all famous cartoons. There is no sign up required to watch cartoons online on Toonjet but signing up provides you some extra use ability. You can create your own profile by signing up and can save your favorite cartoons there and you can also interact with other peoples profile on Toonjet.
Features
It is one of the popular website to watch online cartoons in Cartoon network Industry.
Without registration you can easily watch cartoons.
You can also give your feedback on any episode.
There is also rating system for specific program.
Watch thousand cartoons on one place.
2: WatchCartoononline
At Watchcartoononline, you just have to search for your favorite cartoons and you can start watching them right away. It's a free website and has no paid subscription. There are separate categories of cartoons that make it easier for you to explore your favorite cartoons. The overall interface is very user friendly and you can navigate around the website freely with ease. As it's a free website so you have to live with the paid ads.
3: Cartoonito
The Cartoonito is an all in one excellent platform for kids. It allows them to explore things of their interest freely, such as games and cartoons. There are also dedicated lists of songs for children. If you want your child to learn different stuff online, then this website is an excellent platform for this purpose. It has educational cartoons available online that allows children to learn something along with light entertainment. Just leave your child in front of this website and let him explore activities of his interest.
Features
All type of cartoons streaming HD, Mp4.
Easy to watch cartoons from A to Z cartoon rank with categories.
Navigate easily your favorite cartoon episode.
Get latest cartoon episodes.
4: Anime Planet
For children who like to watch animal cartoons, the Anime planet is the website for them This website has list of different cartoons available for free in various categories. The user interface has been designed in an attractive way and is easy to navigate around. Even a novice can roam around this website, this shows how easy to explore this website is. You can create your online account where you can save your cartoon series for future. You can also create your own list of favorite cartoons.
Features
Watch online HD cartoons.
Get whole cartoon characters on one place.
Get extra features with premium subscription
5: Nick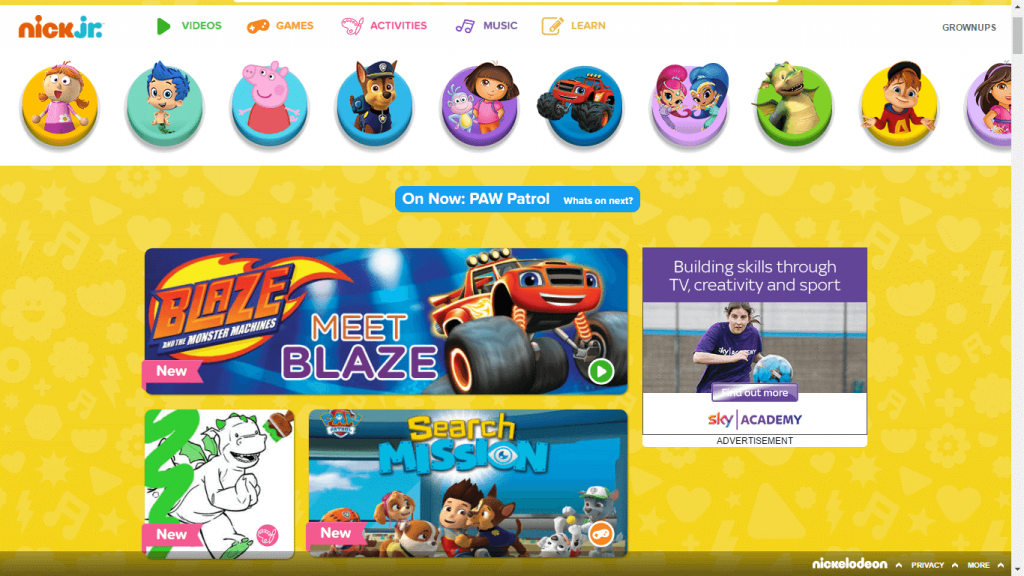 Nick is one old and famous platform for kids, where they can watch their favorite cartoons for free. The user interface is very easy and is designed for kids so that they can use the website freely. The quality of cartoon is great and you can watch them in high quality. One limitation with Nick.com is that its collection is limited and it only has Nickelodeon cartoons available. Children can also listen to online radio and play various games at Nick.com
Features
It is one of the oldest site in cartoon industry from 1st Dec 1977.
You can also subscribe YouTube channel directly
Best for American users.
6: Vimeo
Vimeo is one of the largest online video sharing platforms. There are thousands of people who use Vimeo daily for watching their favorite videos. Vimeo is a free website and for online cartoons, it's not a bad choice. You can watch your favorite cartoons for free on Vimeo. Sign in on Vimeo and become part of the one of the largest creators platform. By joining Vimeo, you can save your favorite cartoons videos and can rate them. You can interact with the creators by commenting on their videos. The overall feel of Vimeo is somewhat more professional yet it provides even kids the opportunity to watch their favorite content online for free.
7: YouTube
We all are familiar with the YouTube platform. For children, YouTube is the Google video version where you can search for any video. There are thousands of cartoons available on YouTube and you can watch them in high-resolution settings. Just like Google, YouTube is a free video platform. The new offline video mode of YouTube allows you to save your favorite cartoons for the future. You can view these cartoons anytime you want but this feature is limited to the smartphone application versions for now.
Features
You can now easily subscribe to any cartoons official account from here.
You can get thousands of cartoons for free.
You can have option to select video quality which you want see.
You can also download an app for easy access
8: Side reel
Side reel is just another online platform where you can watch your favorite cartoons online for free.
There is a search bar on the top where you can search for the cartoon series you want to watch. The cartoons are categorized based on their genre, this list helps you search for your favorite cartoons. If you watch one type of cartoons for longer periods of time, the website displays the same type of cartoons for you. This way the website allows you to explore a new cartoon series of the same genre. The side reel app is also available and you can also watch cartoons in the dedicated application.
9: Netflix
Netflix is one immensely popular online video streaming websites. This website has a ton of content related to TV shows, music, and moves. But don't worry, there are cartoon series too and there are plenty. The great part about Netflix is its streaming quality. But it's a paid subscription base service. You can take the free trial but after that, you have to pay monthly for continuing their services.
Features
You can easily watch your favorite cartoons by having a premium membership.
Netflix has monthly membership packages.
You can also download your favorite cartoons to watch in Netflix.
You can also see the HD version of cartoons.
10: Cartoon Park
The cartoon allows you to watch your favorite cartoons online for free. The video resolution of these cartoons is great and you can even download cartoon series for free. You can save them for the future. The user interface of this website is also very user-friendly and you can easily explore different cartoon series online. This website has no mobile app but you can watch cartoons online even on mobile on the same web address.
11. Crunchyroll
This is one of the best watchcartoonsonline site that offers HD appearance. You can also find the latest film here with a high definition to watch on the site. This is the American most popular website for online cartoon streaming. You can easily access cartoon here for free. If you want to watch cartoon online then just simply try this website Crunchyroll.
Features
Direct access to cartoons.
All cartoons are High definition collection.
User can download any cartoon online that they need.
You can also give feedback or stars rating for better streaming.
You can get free access with no ads promotion.
Also connect directly via Facebook.
12. DisneyNOW
DisneyNOW is an important website that not only entertain you to watch free films online but also you can watch cartoons, shows or play any games.

The site facilitate you b providing access to watch cartoons online free of charge. All of the activity is recorded through landing page, that make it simple for you to watch free Cartoons online using DisneyNOW.
Features
High quality resolution
You have an access to old and new cartoons
You can also select the language in which you want to watch dubbed cartoon.
13. Cartoon Network
Cartoon Network Is one of the popular site for watching free cartoons on the web. Here you have an access to more than 30000+ films and the cartoons updated day by day.
All of the cartoons are in HD quality. Cartoon Network is easy to watch, simply look your cartoon by title and click on play. There is no pop up advertisements shown during watching cartoons. You don't have to register as it is one of the most promising and guaranteed free cartoon streaming site.
Watch cartoon network online enoying your any favorite cartoon. Users can also download the cartoon network app for easy access to cartoons that can save their time and they don't have to search more.
Features
One of best cartoon website.
All old and new characters of cartoons to watch.
You can easily explore different categories of cartoons.
Simply watch cartoons in HD quality with extra fast streaming.
14. Crackle
Crackle have a large collection of more than thousands of cartoons to watch online . All of the cartoons are free to watch.
Features 
Crackle is the most popular website in fast online streaming.
You can get thousands of cartoons episodes.
You can also watch yearly wise cartoons
Free trail subscription
15. AnimeToon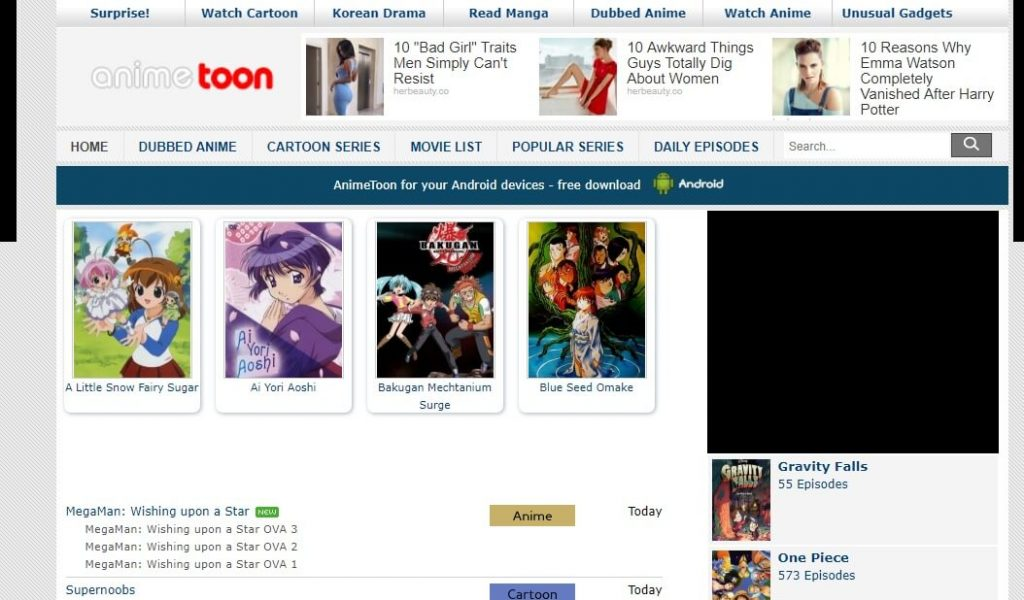 AnimeToon is the most watching online site to Watch full-length cartoons. AnimeToon has a simple interface. Find the most recent cartoons to watch online.
Features 
Watch Cartoon online in HD quality.
Get collection of cartoons on one place.
Unlock more features with premium subscription.
16. Hulu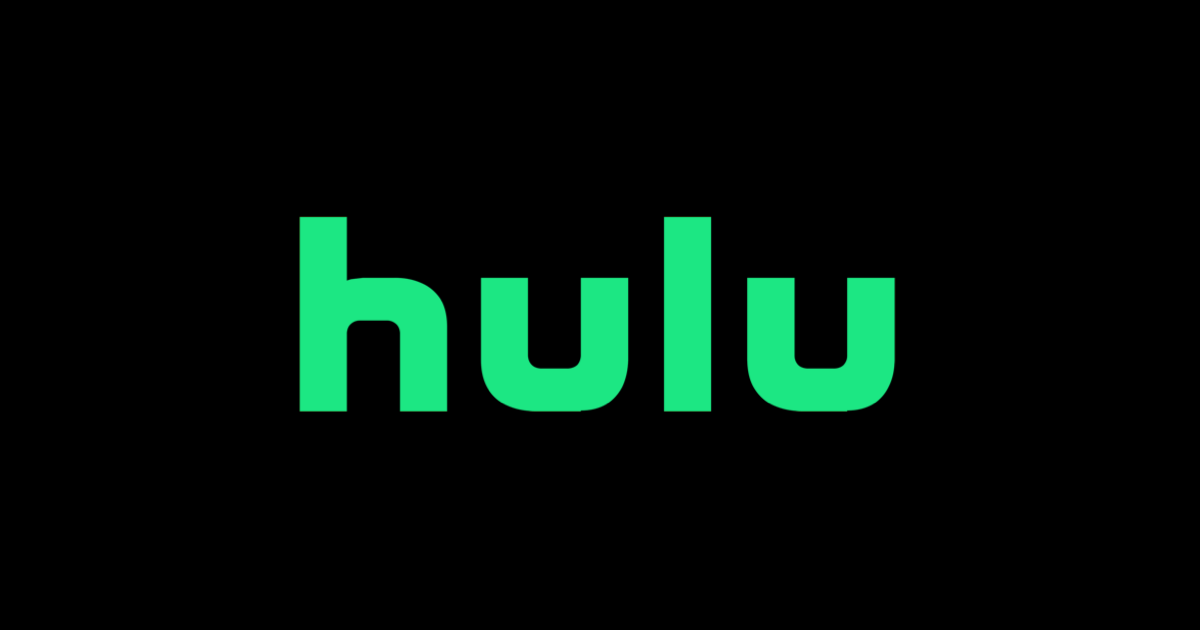 Hulu is easily accessible in USA, UK, Canada and India. You'll have to register to access your favorite cartoons as without membership you have no access to watch films on the web,
Features
You can first have a free trial to access the premium version.
User friendly.
You can access Hulu app with more features.
Easy to search anything about cartoons
17. CartoonsOn
CartoonsOn is one of the best website that offers HD streaming for all Cartoons that differentiate it from other cartoon streaming sites.
Features 
All type of HD, Mp4 streaming.
A to Z cartoon with categories.
Search easily your favorite cartoon.
18. Nick Toons
This popular television channel provides high quality streaming. Nick Toons is another most amazing technology in online world where you can easily watch the latest shows and watch cartoons for free.
Features
No registration is required for Nick Toons
You can download Android App from Play store.
User friendly app.
More then 1,29,868 active users.
Normal to high definition stream
Watch free with ads promotion.
19. Disney Plus
Disney Plus is most watching website that is officially recommended by most of the internet users to watch Cartoons online without any pop up or advertisements.
Disney Plus has user friendly interface and easy to get started with watching Cartoons in seconds.
If you are looking for best watchcartoononline websites then you must try this.
Features 
Well-known Watch online cartoon websites.
Watch all cartoons in HD.
Easy to search cartoons with different categories
20. Nickelodeon
Nickelodeon is best to watch free Cartoons online without download. You can also search cartoons by categories as well as watch new videos and TV Shows too.
Features 
Frequently Asked Questions (FAQs)
Q1. Where I can watch cartoons online?
These are the Top 10 most popular websites to watch cartoons online:
1. Toonjet
2. WatchCartoononline
3. Cartoonito
4. Anime Planet
5. Nick
6. Vimeo
7. YouTube
8. Side reel
9. Netflix
10. Cartoon Park
Q2. What are the top 10 cartoons of all time?
The Top 10 cartoons of all time are as follow:
1. The Simpsons (1989-present)
2. The Flintstones (1960–1966)
3. Looney Tunes/Merrie Melodies Parade (1930–present)
4. Peanuts (1965–present)
5. Scooby-Doo (1969–present)
6. Rocky and His Friends/The Bullwinkle Show (1959–1964)
7. Batman: The Animated Series (1992–1995)
8. SpongeBob SquarePants (1999–present)
9. Family Guy (1999–2002; 2005–present)
10. South Park (1997–present)
Q3. What was the first TV cartoon?
The first animated television cartoon was Crusader Rabbit. It was first appeared in the 1960s, with The Flintstones (1960–1966), and followed by The Jetsons (1962–1987).
Q4. What are the most popular cartoons of all time?
The 10 Most Popular Cartoons of All Time are:
1. The Flintstones.
2. Family Guy.
3. Scooby Doo.
4. Tom & Jerry.
5. Road Runner.
6. Looney Tunes.
7. The Simpsons.
8. Mickey Mouse.
9. Dragon Ball Z
10. South Park