You will find different decors and ideas for new crafts at target, including party items with holiday goodies. To check out the items, check target's online store and buy items in bulk online too.
New Decorative Items for Kids in Summer!
(1) Decorative Pillows-$5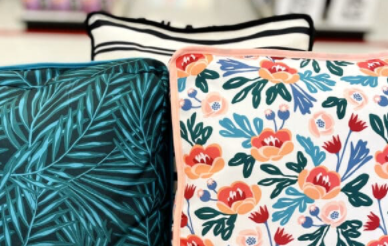 (2) Metal lantern for dollar 5 ($5)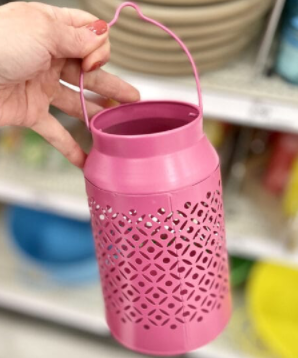 (3) Citronella 8oz Candles for $5
(4) Glass Jar Citronella Candles for $3
(5) Mini metal wine tumblers for $3
(6) Learn and play Metal animal Buckets for $3
(7) Animal Storage Bins for $3
(8) Summer Glass Wares for $3
(9) Plastic Tables for $5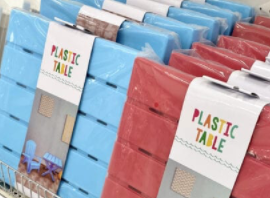 (10) Beach Sand Buckets for $5
(11) Pool Golf for $5
(12) Bean Bag Toss for $5
(13) Nature Explorer Tracking kit for $3
(14) Bowling Game for $5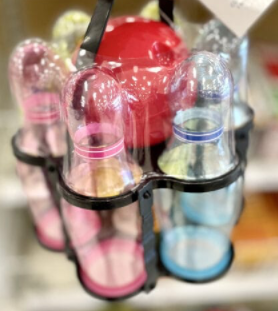 (15) Fun String Lights for $5
(16) Swim Goggles $3
(17) Light up a Bubble Blowers for $3
(18) Colourful Metal Buckets for $5
(19) Natural Storage Baskets for $5
(20) Floral Vase $3
(21) Mini Planters
These mini planters are versatile and can be used in any of your favourite spots.
Target 3 Dollar Section
Mini Artificial plants for $3
Ceramic Coffee Mugs for $3
Framed Wall Décor for $3
Display Signs for $3
Mesh Storage Bags 2pk-$3
USB wall charger for $3
Target 5 Dollar Section
Decorative mirror for $5
Canvas storage bags for $5
Decorative Planters and pots for $5
Wedding décor and supplies $5
Wooden Chalkboard Signs for $5
Target is an excellent place to purchase your items in bulk amount as it is pocket friendly. You can shop your favourite décor and party items from here too!
Free Shipping at Target
Yes, you read it right. RedCard holders can get free shipping on almost all of their orders, but the price for the items should be lower. You can get free shipping for over $25.
People with non RedCard holders can still get free shipping on orders that are above $35.
If you get a Target RedCard Debit Card here, you can get free shipping and 5% OFF on having another credit card!
Target's Beauty Product
If you buy any beauty products from target that you don't like, you can return them. You can return these beauty products within 90 days of purchase, but it is necessary for you to have the receipt.
Target's Gift Cards
You can trade in gift cards in target, and it is their trade in the program too. This is available at certain locations you can trade in with unwanted gifts at places like Fandango, Ann Taylor, and in exchange, you will get a target credit card.