Are you planning to give gifts this Christmas but you have no idea what to give? Don't sweat it, we got you covered by these amazing gift ideas that you can shop for your Mom, Dad, Grandparents, or your special someone.
The most amazing part of this is that you don't have to spend a fortune for a gift; some of them are very budget-friendly and are less than $50. You can use this extra money for yourself or for a noble cause.
Here is the list of the best Christmas gifts that you can give in this holiday:
1. Yankee Candle Jar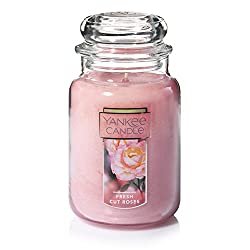 Who wouldn't like scented candles? Your loved ones would find these scented candles cute and amazing. There are many options on Amazon if you don't like the scent of roses.
2. Lawrence Frames Antique Pewter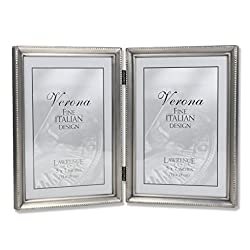 You could gift your loved ones with this beautiful frame. It has a classy antique design that would be lovely for Christmas gifts. It is the perfect frame that cherishes photos of your loved ones.
3. elago 3-in-1 Charging Station
This charging station would be a great Christmas gift idea for Apple users. It is designed to save space. Apple watches, iPhones, and AirPods can be placed in this little hub and can be charged at the same time.
4. Skullcandy Cassette Wireless Headphones
These purple astonishing headphones would be a great Christmas gift idea for music lovers. With its plush-on-ear cushions and its collapsible design, it is quite comfortable for the ears and can be stored in small spaces.
5. Orastone Rechargeable Hand Warmer
Have a friend or loved one that has cold hands during winter? Well, this Christmas gift idea is just for cold hands. This electronic hand warmer is much better than a single-use hand warmer and guess what it is also rechargeable.
6. HP Sprocket Portable Photo Printer
The perfect Christmas gift idea for self-made photographers. This little photo printer prints out favorite pictures in 2✕3 inches and is connected through a Bluetooth. The best of it is that you can edit your photos with its software application Sprocket.
7. Intelex Slippers
These warmers are microwaved and are used to warm up your feet. It is filled with millet grains with dried lavender flowers making you have a stress-less experience. These slippers are an amazing Christmas gift idea for cold feet.
8. The Original BUDDHA BOARD Art Set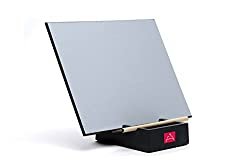 Make your imagination wild with this board art set. It can be a perfect Christmas gift idea for your loved ones. It uses no ink or harmful chemicals but only water. The board is designed to give off beautiful imagery with a rich, classy Japanese look.
9. New Ember Smart Mug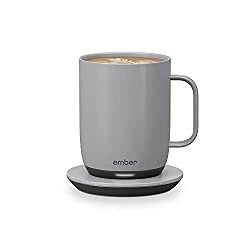 This would be an excellent Christmas gift idea for a coffee or tea lovers. This mug makes your liquid warm if it detects any temperature change in the medium. It has a software application so you can set the temperature with your preferences.
10. Lofus Faux Fur Heavy Blanket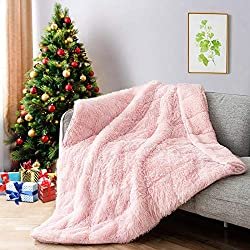 This soft blanket looks cozy and comfortable. This snuggling blanket can be used in bed, sofa or even in camping. It would be a perfect Christmas gift idea for snugglers.
11. Echo Glow- Smart Lamp
This would be a great Christmas gift idea for kids. It is a smart lamb that connects with Alexa. It is a perfect way to keep your kids morning and bedtime on track. Adults can control the color change and the brightness of this lamp.
12. Not Parent Approved: A Fun Card Game
This is a fill-in-a-blank card game in which each player will choose a card from their hand which fits the description written in the card the best. It is amazing how it reduces screen-time for kids and increases family time. The answers are so hilarious, you might giggle a few times. It may be the best Christmas gift idea for family gatherings.
13. Blankie Tails | Disney Princess Dress Wearable Blanket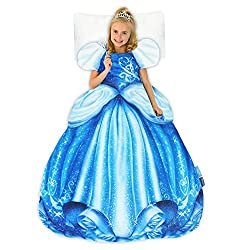 Your princess will love this cozy and comfortable blanket having a wonderful disney experience in bedtime. There are many other options in Amazon, make a pair with Aurora or Snow White- the choice is yours. It can be the best Christmas idea for Disney-lovers.
14. iFox iF012 Bluetooth Shower Speaker
A great Christmas gift idea for shower singers. This bluetooth speaker is 100% waterproof and has a compact design which boosts up the speakers making you experience an HD audio experience and 5-watt powerful sound. Enjoy music with a shower as this bluetooth shower has up to 10 hours of battery life.
15. Mini Portable Projector
Enjoy videos and cartoons on a 150 inch screen by this mini projector. All it needs is a blank wall and a smartphone or a PC. It has a power adapter and can be powered by any mobile phone USB cable. A very unique Christmas idea for movie-night lovers.
16. FULLOSUN Dinosaur 3D Night Lights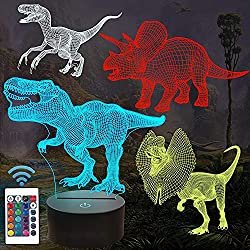 For dinosaur fans, this must be the best Christmas idea. Kids would love this 3D Dinosaur night lights as it has many color options controlled by a remote control. This can be your kid's dino desk friend.
17. Kelsey Crossbody
Inspired by the camera bags, this crossbody can fit and organize everything you need. There are two different compartments to fit your small wallets, sunglasses, passports inside the bag. This is a classic Christmas gift idea for women who love travelling.
18. Dream Decoder: 60 Cards To Unlock Your Unconscious
Did you hear anyone say that "I had the weirdest dream last night?" Well, these Dream Decoder cards will literally tell you what your dreams are about. These cards are illustrated into archetypal views on one side and the common interpretation on the other. It could be a very cool Christmas gift idea for dream-interpreters.
19. TRUFF Holiday Gift Pack
This is one of the best Christmas gift ideas for foodies. This package includes their signature black truffle hot sauce and black truffle oil. Their sauces are the epitome of flavours which add spices to your food ingredients.
20. Essentials Catch:2 Dual Wireless Charging Station
This is the coolest Christmas gift idea for tech-lovers. This charging station saves space and charges your androids, iPhone, airpods and headphones. All you have to do is to place your android and your wireless headphones on the belgium fabric pad and you are good to go.
21. HonestBaby Organic Cotton Holiday Family Jammies Pajamas
A Christmas gift idea for the whole family. This product is made of 100% cotton. You don't have to worry about giving gifts individually. These pajamas are for the whole fam. There are various designs on Amazon.
22. Filimin Long-Distance Friendship Lamp
If your loved one or your friend are separated by distance, this Christmas gift idea would be the best for long-distance relationships. When you're feeling lonely or are depressed, just send your love and care by lighting the lamp. The other unit would light itself. Set it up with your Wifi connection and the Filimin software application.
23. TANGRAM Smart Jump Rope Rookie
A perfect Christmas gift idea for jump rope lovers. This smart jump rope tracks your jumps while doing your cardiac exercises and it also suggests workouts and challenges with the help of its application. The rookie is powered by a coin battery and can stand up to 9 months.
24. Yoto Player
The Yoto player is the best Christmas idea for kiddos. It is a child-friendly smart speaker that is controlled by cards. Insert the card and hear the player speak. You can also insert personalized cards of your recording to the player; be it the child's favorite story or any night-time lullaby. It can be connected with bluetooth and also has a customized clock to help in sleep training. The main thing about this player is that it is completely safe as it has no ads, no microphone, and no camera.
25. Kindle Paperwhite
An ideal Christmas gift idea for a book worm is the Kindle Paperwhite. No one can stop you from reading on the beach or the pool side as it is water-proof. You can also listen to your stories by connecting the device to bluetooth headphones. An adjustable built-in light is also present so you can enjoy your books at night.
26. Echo Dot Smart Speaker
This speaker is a smart Christmas gift idea for tech-lovers. The speaker has a compact design which delivers balanced vocals and clear full bass around the house. The speaker is with Alexa so you can tell Alexa to tell a joke, play the news , play music, set the alarm and alot more. These speakers are the beginning of the journey from a normal home to a smart house.
Final Words!
That's all about Christmas gift ideas. It can be quite confusing to gather a gift from Amazon as there are so many products. So, we have secured some of the best
ideas for you guys.
If you have any recommendations that should be added, please do let us know. It would be highly appreciated.