Nowadays, anyone without internet or router is considered lost. In this era, internet routers are important than a healthy environment. But to find a reliable, best quality router is so difficult. We have reviewed many routers and listed some for your convenience. You can easily buy it using amazon discount codes.
Top 5 Wireless Routers
TP-Link Talon AD7200
Google WiFi
Asus RT-AC88U
NETGEAR Nighthawk R7000
D-Link DIR 809L
1. TP-Link Talon AD7200
It's the first 802.11ad router that can deliver up to 4.6Gbps WiFi speed on the 60GHz band. The Talon will allow you to connect multiple devices with the same speedy internet connection without a trade-off. The Talon has passed 48-hour stress without any glitch or disconnection. It features the control of when and how devices can be connected. Moreover, it creates a separate space for your network and separates for the guest, downloads the file even while you're offline. While the other devices only allow one device to stream the TP-LINK Talon allows many devices simultaneous streaming.
| | |
| --- | --- |
| PROS | CONS |
| The impressive and fastest performance | Has an enormous amount of footprint |
| Works with all existing WiFi devices. | The price might not be for everyone. |
| Easy to manage WiFi setting. | |
2. Google WiFi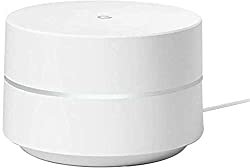 Google WiFi is a new type is connected system that replaces your router for seamless coverage. A single device that can cover upto 1500 square feet. It offers an effortless setup and keeps monitoring the network simply Via mobile app. It can help to pause internet connection on your kids device which reflects the means of parental controls, as well as, it allows you to see what is connected. It's sleek and modern design is a plus point for you to buy it.
| | |
| --- | --- |
| PROS | CONS |
| Inexpensive when compared to other devices | The Google account needs to be logged-in while using WiFi. |
| Includes features of controlling your smart home | |
| The performance is quite impressive | |
3. Asus RT-AC88U
The Asus is the first home router with eight Gigabit IAN ports with additional support to Dual-WAN. There are four removable antennas and the front of router is home to LED Indicator for power, internet connectivity, IAN connectivity and USB ports connectivity. The Asus provides extremely fast internet connection on both bands and supports multi-client MU-MIMO data-streaming. It's worth the money and hype , as it won't disappoint you.
| | |
| --- | --- |
| PROS | CONS |
| Best Wi-Fi performance | Slow network storage speed when paired with external hard drive. |
| Excellent support for Asus's AiMesh. | |
| Ability to guard the network | |
4. NETGEAR nighthawk R7200
The NETGEAR is the second 802.11 ad router. It is designed for large home with full speedy network and multiple output data streaming. It has four adjustable antennas that contain blue LEDs that light up when WiFi is active and there's a long line of LED Indicators on the edge of the router for power, internet, 2Ghz, 5GHz, 60GHz radio band, and more. Nighthawk App makes it easier for you to install your router and get quick access to your network information.
| | |
| --- | --- |
| PROS | CONS |
| Impressive 5GHz performance | Expensive |
| Fast file-transfer speed | Lacks detailed quality of service (QoS) settings. |
| The design is sleek and modern | |
5. D-Link DIR 809L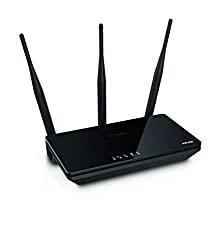 The D-Link wireless router is an affordable yet powerful wireless networking solution that combines the latest high-speed 802.11 ads. The dual-band uses enhanced high-speed wireless technology to bring you the lighting-fast speed of up to 433 Mbps. Set-up DIR 809 in no time with web-based setup. D-link is one of those brands which gives a stylish model for the router in the market with respectable performance.
| | |
| --- | --- |
| PROS | CONS |
| Easy to set up | Expensive |
| Incredibly fast and without any problem. | Antennas cannot be removed. |
Top 5 Under Budget Wireless Routers
TP-LINK Archer A6/ C6 AC1200 Dual-band WiFi router
TP-Link TL-WR902AC AC750 WiFi travel router
TP-Link TL-WR940N N450 Wi-Fi Router
TP-Link Archer C50 Dual-Band Wi-Fi Router
Linksys E1200 Wi-Fi Router
Conclusion
Before buying any device, it Is vital to read reviews and then spend money on things. Internet is now a daily need and slow internet connection or confusing routers can be avoiding. You can also avail amazon coupons to get wifi routers at a discount price. Stay tuned for more updates!
Frequently Asked Questions
Q. Should a Router be left on All the time?
It's totally fine to leave the router 24hours on and it will not affect its longevity and performance. It's good to turn off and on the WiFi router every few months to clear the issues.
Q. What information is store on a WiFi router?
The device stores the information about your computer when connected to it.
Q. Is being too close to the router bad?
The signals can be too strong when you're too close to the router, which would disrupt its performance