Are you wondering that what good does a 5 dollar bill can buy for you today? Well if you are thinking about it then there are a lot of useful things that you can get in 5 dollars using Amazon discount coupons. To prove it we have mentioned 15 best products that will amaze you when you are going to see less than 5 dollar price tag on them. I hope you will find them useful.
So be ready to spend that five-dollar bill that you were considered useless.
(1) Ice Ball Mold
You may be similar to the feeling of drinking cocktail mixed with melted ice giving your tongue an odd taste. But you won't suffer from those kinds of feeling anymore if you pour ice balls in your drink right from Ice Ball Mold.
These round golf ball like ice balls melt slowly as compared to ordinary ice cubes that won't disturb the taste of your favorite drink. Plus they look great when dropped in your drink.
(2) Trash Bag Holder
Now no more mess on your ground while you are cooking delicious food in your kitchen. You can hook it onto your cupboards door and can attach a trash bag so that you can dump all that peels and wrappers in it. Plus you can hang your towel on it too.
(3) Door Bumpers
If you live in a house along with your roommates who slam cabinet doors all day, creating disturbing noise then a sound damping door bumper is what you can buy to eliminate that disturbance. They adhere quit easily and last long.
(4) Pimple Patches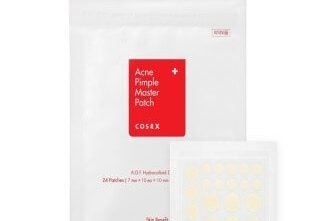 Can't go outside with a large pimple on your face? You can get rid of it by applying a pimple patch on it. It will suck everything out of that pimple to give you a sigh of relief. Plus they speed up the healing process to get permanent relief from the pimple that is keeping you at your home
(5) Triangle Hair Clips
A decent looking set of 2 hair clips in golden and silver color that be used as fashion or practically to keep your hairs out of your face. Further, the really have a good clasp to hold your hair firmly.
(6) Stainless Steel Soap
Do you smell fish in your hands even after washing it multiple times with ordinary soap or water? If you are tired of your smelly hands then you should buy a Stainless Steel Soap.
Just like an Ordinary Soap you can rub it and wash your hands under the tap, and all that onion, ginger, and fish odor will disappear within seconds. It should be a must-have one for you if you are a chef or love to cook all day.
(7) Fingers and Joints Massager
This should be at your computer desk if you are a programmer or use a computer excessively all day. Typing and clicking on a computer all day makes your fingers stiff. Just take a break and glide it along your finger to loosen your joints.
Some Users also claim that it gives relief to patients suffering from arthritis and stimulate blood flow to decrease pain in their joints.
(8) Cell Phone Holder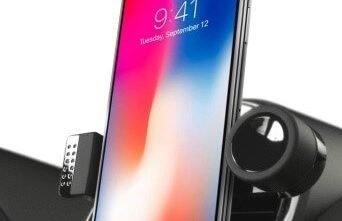 It holds your phone right in front of you when you are driving your car and helps you navigate to the city's new restaurant to which you are going for the first time. Plus this prevents you from leaving and finding your phone under your seat or near pedals.
(9) 10 Piece Drill Bit set