Not every person is lucky to get great skin in their DNA. Your daily habits and following a good skincare routine is what contributes to it.
Skincare is a place where you should invest some of your cash to keep your skin glowing, fresh, and clean in this heat. When it comes to skincare shopping, there is a large variety of products from drugstore to high-end to choose from. The research for the best skincare products can be stretched for days due to a huge product range from moisturizers to exfoliators, cleaners, anti-aging treatments, sunscreens, and many more.
To ease your search, here we have our best picks for the top-rated skincare products that you can use in this quarantine to make your skin look elegant and beautiful.
TOP-RATED SKINCARE PRODUCTS
1. Drunk Elephant Luxury Marula Facial Oil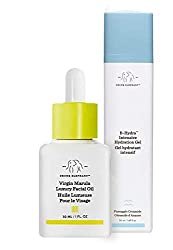 Drunk Elephant Marula Oil is regarded as the best facial oil for 2020 and is the best pick of many editors. This oil is piped out straight from the marula fruit and is virgin meaning that it is untouched by silicones, chemicals, and fragrances.
This oil is high in antioxidants such as vitamin E, tocotrienol, omega 6 and 9, and others that help to keep the skin moisturized and healthy. This luxurious facial oil helps to reduce the wrinkles, fine lines, and redness on your skin keeping it fresh and glowing.
It is best suited for all skin types including oily and sensitive. The product is made and tested in the United States and doesn't compromise on the quality as it only has natural ingredients. No scented essential oils are added to it for the fragrance. It has a refreshing scent of glycerin base, Marula Oil, Vitamins, Fruit Enzymes- all-natural scents.
This facial oil is formulated with ingredients such as Marula Seed Pil, Tocopherol, Omegas 6 and 9, phenolic compounds that help to rejuvenate your skin. It is free from any chemical ingredients.
Use it as a facial moisturizer whenever your skin is dry or oily. Take only a few drops and apply it on your face. A product that can do wonders to your skin. You won't regret buying this.
2. Neutrogena Hydro Boost Gel-Cream
One of the best moisturizers for 2020, Neutrogena Gel-cream face moisturizer is best suited for oily skin with its hyaluronic acid. This acid attracts the moisture and locks it in
the skin, leaving it to look smooth and hydrated.
It has a gel-cream formula that absorbs instantly in your skin and is oil-free, fragrance-free, and dye-free. It relieves intense dryness and is a dermatologist recommended product.
The formula includes ingredients like water, glycerin, sodium hydroxide, polyacrylamide, and others. Apply it evenly to your face and neck after cleansing for your daily at-home skincare routine.
3. Acne Treatment Differin Gel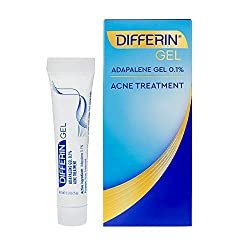 Differin Gel is best for acne treatment and to help reduce signs of aging. This cream works by clearing clogged pores deep in the skin, that helps to combat fine lines and prevents new acne from forming. This restores the skin texture and tone, making it look clear.
It targets clogged pores and inflammation, two primary causes of acne to normalize your skin cell turnover. This gel has a water-based formula that is free of any alcohol, oil, or fragrance. It helps reduce the risk of scarring by treating acne.
Differin Gel is made of ingredients that include the active ingredient Adapalene (retinoid) that is gentle on your skin and still effective. Inactive ingredients are edetate disodium, methylparaben, sodium hydroxide, and purified water.
You have to use it once daily on your skin. Clear skin with a face wash and dry it gently before applying the gel. Cover the affected area with a thin layer once every day for 12 weeks for a visible result. Applying more than directed might worsen your skin irritation.
You should surely try this out to clear and prevent your blackheads, pimples, and acne from coming.
4. Kate Somerville Exfolikate Intensive Exfoliating Treatment
This best selling exfoliator for 2020, it is effective and best suited for every skin type. It smoothes the texture of your skin and improves the appearance of your pores. It also helps to reduce fine lines and wrinkles, making your skin texture look even.
However, It includes ingredients like:
Papaya, pineapple, and pumpkin enzymes that work to dissolve dead skin cells revealing the natural glow.
AHA lactic and BHA Salicylic Acid that chemically exfoliates the skin and loosens the dead skin cells.
Aloe vera, Vitamin E, and honey helps to make skin soft and smooth.
Use it once or twice a week to get visible results. Apply a thin layer on your wet face and massage in circular motions for 30 seconds. Rinse it after keeping for 2 minutes and then pat dry your skin gently. You will see significant improvement in your skin textures and pores after 4 weeks of usage.
5. RoC Retinol Correxion Eye Cream
Looking for a good anti-aging and effective eye cream without dropping much of the cash? RoC Retinol Correxion Eye Cream is a perfect fit. This cream moisturizes and nourishes the skin around the eyes, lightens your dark circles, and reduce puffiness within 4 weeks.
Its formula comes with pure RoC Retinol that reduces the signs of aging around the eyes. It also features a hypoallergenic and non-comedogenic formula that is gentle around your delicate eye and has an exclusive mineral blend.
It includes ingredients such as water, glycerin, glycerol, and lactose. Apply this product in small dots and gently smooth it around your eye area until absorbed. Continue using it for 4 weeks to notice visible results of smoother skin around your eyes, reduce puffiness, and fine lines.
6. The Ordinary Glycolic Acid 7% Solution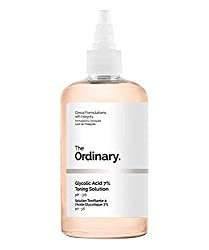 The Glycolic Acid is an AHA (alpha hydroxy acid) and it mildly exfoliates the skin, helps to clear pores, and regenerates the skin clarity. It also has the Tasmanian Pepperberry property along with aloe Vera to avoid any irritation. It's a great product to refine the texture of your skin.
You should wear them daily, ideally at night for better results. Avoid direct contact with the sun after applying this or wear sunscreen before going out.
7. Laneige Essential Power Skin Toner
This toner is one of the best choices to address all issues of your skin. Its both purifying and softening abilities make it one of the best toners.
Laneige essential power toner contains niacinamide, which is vitamin B3, and helps to exfoliate the clogged pores, whisking away dead skin cells to brighten up your skin tone. It is also infused with hyacinth extracts that flush out any impurities and revels clean skin and Bio-Dusali that promotes healthy skin turnover.
It's Birch Sap and mineral water property retains the moisture level in your skin while protecting it from external aggressors. It also strengthens your skin's natural moisture barrier.
Dispense the product every night on a cotton pad and apply it on your face after cleansing the face. A must-have toner to improve your skin texture and tone.
8. Cetaphil Gentle Skin Cleanser
Cetaphil's gentle skin cleanser, recommended by three of the experts I best suited to gently clean, soothe, and hydrate your skin daily. It is an affordable and easy option for a basic face wash that would do a good job for your skin.
This cleanser is best suited for all sensitive and dry skin types. It has a pH balanced and fragrance-free formula that is hypoallergenic and is best for sensitive skin. This creamy and non-foaming cleanser effectively removes all the dirt, oil, and makeup products from your skin without harsh rubbing or drying.
Cetaphil cleanser is gentler on the skin than water and is a dermatologist recommended product. It leaves your skin looking soft, smooth, and healthy. Its key ingredient is Hyaluronic acid that helps to retain your skin moisture.
Apply the cleanser on a cotton pad and gently smooth over your whole face to remove any makeup, impurities, or excess oil. If using without water, wipe away with a cotton pad and if using with water then rinse in warm water. After cleansing, use a moisturizer to hydrate your skin.
9. Alchimie Forever Pigment Lightening Serum
Achim forever pigment lightening serum is a perfect product to reduce the appearance of dark spots, age spots, and uneven pigmentation on your skin. It brightens and even outs your skin tone by visibly reducing fine lines and wrinkles.
This serum doesn't just deliver a brightening effect but also a dose of hydration as well. It includes ingredients such as
Vitamin C, alpha-arbutin, citrus extracts, and green tea leaf extract that helps to defend against signs of premature aging and breaks skin discoloration, revealing a uniform skin tone.
Hyaluronic acid helps to moisturize and hydrate your skin.
European blueberry and Vitamin-E that have anti-aging benefits.
It is non-comedogenic and hypoallergenic and is hydroquinone-free. Use it by applying over a cleansed face and neck twice daily in the morning and evening. Wear it under a moisturizer to see visible results.
10. Coppertone Defend & Care Ultra Hydrate Whipped SPF 50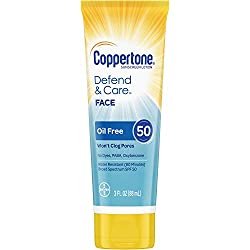 For those people who avoid wearing sunscreen because of its thick and greasy texture, this sunscreen has a whipped texture and comes out like foam, similar to hair mousse or shaving cream.
It defends your skin by up to 98% from the UV rays that help to maintain a vibrant and healthy-looking skin. It has antioxidants, Vitamin E, and ultra-hydrating formula that nourishes and moisturizes your skin and absorbs quickly into your skin, leaving it to feel soft and smooth.
The clean, nom sticky formula spreads evenly over the skin and won't clog pores. It delivers broad-spectrum UVA/UVB protection that is water-resistant for up to 80 minutes.
Apply sunscreen before going out. Reapply it after every 2 hours or after 80 minutes swimming or sweating. Wear it whenever you go outside to run errands or a day out at the beach with your friends for visible results and to protect your skin.