Glossier Inc is a brand founded by Emily Weiss in 2014. It has one of the fastest and biggest success stories in the industry. Glossier offers a wide range of products that includes skincare, body care, fragrance, haircare, and makeup.
It initially founded as a blog with experts sharing their experience about skincare, makeup, and beauty products and telling their customers what they should and shouldn't be using for their skin.
Later, it built a future and started creating its own products which has the best designs and formulas for your skin.
It is regarded as one of the first makeup brands to be born because of social media. Its packaging is designed in a modern way with a motive to look good in photographs.
Glossier products are now delivered in pink, reusable plastic pouches and they also discontinued sending sticker sheets. It grew almost 600% between 2015 and 2016 and is also backed by investors with stakes in social media successes like Instagram. Here we have our picks of the 10 top Glossier product that you can easily get at discount prices using amazon 20 percent off coupon code.
Best Glossier Skincare Products
1. Glossier Solution
Glossier Solution, regarded as the "exfoliating skin perfector" is one of the skincare hero products of this company. As it is a chemical exfoliator, it does not even include harsh particles and can really gently exfoliate your skin to reveal a brighter and balanced skin tone.
Results And Benefits
Many users have said that this acid toner made their skin felt cleaner and softer right after 24 hours of using it.
After using it for 1 week, it makes your skin look brighter and smoother, reduced blackheads and smaller pores after 2 weeks, reduced redness and even skin tone after 3 weeks, and completely transformed skin after 4 weeks.
The daily use of this solution helps to clear up the blackheads and acne and also reduces enlarged pores.
Ingredients
Its ingredients include:
A 10% blend of the beta-hydroxy acid(BHA)/polyhydroxy acid(PHA)/alpha hydroxy acid(AHA) that helps to remove the dead skin cells so that your complexion appears glowier and softer.
The rest of the formula includes ingredients such as glycerin for brightening, fragrances, and niacinamide for brightening.
Price
This solution is available in 130ml bottle at the price of $24 and comes with 60 cotton pads decorated with Glossier's "G". It is a product often recommended by the dermatologists too and is the best skin care product to use.
2. Milky Jelly Cleanser
One of Glossier's products that have made its way into many people's daily skincare routine, it can do wonders to your skin.
Milky Jelly cleanser can be used both as a cleanser to wipe off your makeup or as a facewash to use every night before sleeping.
Ingredients
It has a pH-balanced formula and includes ingredients such as rosewater, poloxamer, pro-vitamin B5, and comfrey root extract.
Uses and Benefits
This makeup cleanser is very lightweight and even helps to remove all the waterproof makeup, leaving no residue behind and cleanses the skin perfectly.
It has a thick, cushiony formula and has an incredible smell of roses.
This cleanser is best suited for both sensitive and dry skin.
It clears away all the impurities from the skin, allowing it to breathe freely.
This cleanser has the same cleansing agents found in contact lens and so it doesn't even itch your eyes when you cleanse heavy eye makeup or even a liner with it.
Price
Milky Jelly Cleanser is available at such an affordable price of $18 and is a must-have product if you really want to take care of your skin.
3. Balm Dotcom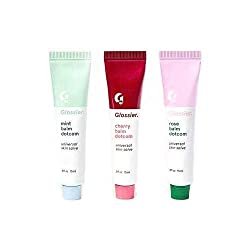 This universal skin salve acts both as skincare and a makeup product and is regarded as one of the best sellers of the overall brand.
Glossier's Balm Dotcom can be used to nourish dry and chapped skin both on your lips and face.
It has a thick and emollient texture that spreads evenly and smoothly across your skin or lips. This lip balm leaves a long-lasting protective layer and doesn't have to be reapplied.
The tinted lip balms can also be used to create an intense, dewy look on your cheeks and eyes.
Ingredients
Some of its ingredients include
Petrolatum or petroleum jelly helps to lock the moisture in and create a protective barrier.
Castor seed oil that makes it thick, cocoa butter for hydrating
Lanolin is good for sensitive skin and vitamin E.
Flavors and Price
It is available in six different flavors that include Original, Rose, Birthday, Mint, Cherry, and Coconut.
The tinted lip balms can also be used to create an intense, dewy look on your cheeks and eyes.
It is available in only $12 and is a really good value for money.
Best Glossier Makeup Products
4. Boy Brow
Boy Brow, the iconic makeup product has really been keeping its customers hooked up onto it since they started using it.
Its creamy and thick wax texture is used to make your brows look thicker and fully groomed, giving them great shape and keeping all your brow hair in the same place.
Price and Shades
Boy Brow comes in four different colors that include black, brown, blonde, and clear- a variety to match your natural hair color. It comes in an 11 oz bottle with a tiny wand for $16.
Ingredients
It includes ingredients such as:
Beeswax And Carnauba Wax that doesn't give your hair stiffness and holds them in place
Oleic Acid that keeps your brow hair moisturized with it fatty acids
Atelocollagen helps to strengthen and in conditioning your hair.
A must-have product that is worth the investment and is regarded as the best makeup product.
5. Glossier Futuredew
Whenever Glossier drops a new product, it has always been a hit and so was the FutureDew. It is an oil serum hybrid that gives your skin a super glow and makes it instantly look brighter.
This product was called "aesthetic skincare idea" by Emily Weiss. One pump of this formula is enough to bring a subtle glow to your skin and can also be used as a primer to add some glow before the foundation.
Ingredients and Benefits
It is infused with nourishing oils such as jojoba, grape seed, rosehip oils, and evening primrose which makes the skin smooth and soft.
It also includes squalene which helps to lock in the moisture and hydrates your skin.
Price
It is available at an affordable price of $24 for 1 fl oz.
6. Haloscope Highlighter
For those people who prefer a glowy highlighter over a sparkly one, Haloscope highlighter by Glossier is a perfect fit.
Results and Benefits
Its strobing stick is made up of a combo of crystal extracts and moisturizing oils that deliver a hit of hydration and gives a dewy and right amount of sheen to your skin.
It is lightweight enough to even wear during a heatwave and leaves your skin in a supremely natural way.
Shades
This highlighter is available in three luminous shades that include sun-kissed Topaz; pearlescent Rose Quartz; and iridescent Moonstone which is enough for all skin tones and is super easy to apply and blend.
Price
You can get this go-to highlighter only for $22 at glossier.
7. Cloud Paint
Cloud paint by glossier is proof that good things come in small packages.
Results and Benefits
It is a liquid cream blush and can easily be applied using your fingertips and it will blend seamlessly on your cheeks.
Its gel type texture gives your skin a dewy and streak-free look, allowing your skin to breathe naturally and retain its moisture.
Shades and Price
Cloud paint is available at Glossier for $18 and comes in six different shades: Storm, Dusk, Puff, Haze, Beam, and Dawn.
Ingredients
Its formula consists of ingredients such as
Collagen that helps to keep your skin hydrated and moisturized by retaining high amount of water
Blurring powder pigments that provide a smooth and soft finish
Smooth gel system that makes its application silky and even.
It is an ideal product for a perfect makeup look and can also be used as eye shadows for a tied-together look.
8. Glossier Generation G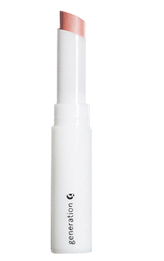 Looking for a lipstick that would keep your lips moisturized and gives you a matte look too at the same time? Well, here we have the answer to your question.
Results and Benefits
Generation G lipsticks by Glossier give you a sheer, balm-like yet matte look without making your lips chapped. Its light, subtle shades enhance the natural color of your lips and its smooth-silky texture is very lightweight that you won't even feel wearing any makeup.
Ingredients:
Its ingredients include:
Safflower oil that is high in linoleic acid and helps prevent moisture loss
Blue Agave that binds water inside lips for comfortable wear
Wax Matrix that gives it a smooth and creamy texture.
Shades and Price
Generation G also has a good staying power and is available in six different shades: Cake, Leo, Crush, Jam, Like, and Zip. You can buy any shade of Generation G at an affordable price of $18.
9. Stretch Concealer
Stretch Concealer is one of the best-rated products of Glossier. It is a traditional concealer that gives a flat, dry finish to your under eyes without caking them.
The nourishing oils give a glowing, dewy finish which will make you feel younger. It is like a light coverage foundation that covers everything from dark circles to redness and zits.
Stretch concealer has a wide range of 12 different shades, suitable for every skin tone.
Ingredients
Its ingredients include:
Beeswax and Microcrystalline Wax gives it a super elastic consistency so that it doesn't taken up or stiffen your skin.
Adaptable Mineral Pigments that results in a natural-looking coverage.
Avocado and Jojoba Oil that nourishes the skin and gives it a natural dewy finish.
Price and Shades
Stretch concealer has a wide range of 12 different shades, suitable for every skin tone. It is available for $18 on Glossier.
Best Glossier Fragrance
10. Glossier You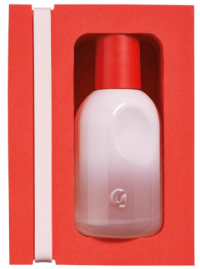 A warm, musky fragrance, Glossier You has a really light and fresh scent that you can wear anywhere and at any time.
It makes you smell like a better version of yourself and it isn't even strong enough to make you feel nauseous. This fragrance makes you feel calm and clean and is like another addictive step to Glossier greatness.
Ingredients
It is made of ingredients like three base notes of ambrette, ambrox, and musk that give it a creamy smell, combined with notes of iris roots and a hint of spicy pepper.
Price
You is a perfect scent for daily wear and can also last all day long. It comes in 50ml bottles for $60.
Frequently Asked Questions
1. Where to buy Glossier products from?
Glossier products are easily available at Glossier's official website and its retail stores in several places like NYC, LA, and London. It has also opened 7 temporary shops in Nordstorm stores.
2. Is Glossier a good skincare brand?
As many people have tried and tested Glossier Best Selling products, they usually have no complaints and say that there is nothing wrong with including Glossier's products in your skincare routine. It can really do wonders to your skin and includes many wonderful products for your skin like Balm Dotcom.
3. What are the Best Products from Glossier?
Some of the top-rated products of Glossier include Glossier BalmDotcom, Glossier FutureDew, Glossier Solution, Glossier Boy Brow, Glossier Lash Slick, and Glossier Lidstar.
4. What are the best Glossier products for acne?
Glossier Super Pure and Glossier Solution are the best products for acne and to reduce redness on your skin.
5. Do dermatologists recommend Glossier?
Much Glossier skincare and makeup products keep your skin moisturized and Hydrated and gives you fresh and even complexion without causing damage to your skin.
To conclude, this was our picks for the 10 best products of one of your favorite brands, Glossier.