The fitness tracker has become a common tech gadget and every other person wants one. Just like smartphones, these fitness trackers are being manufactured by almost every tech giant. If you are into the market for the best fitness tracker with a heart monitor, this top 5 guide is for you.
1: Fitbit charge 3
Fitbit Charge 3 is an excellent option when it comes to buying a fitness tracker with a heart rate monitor. The Fitbit charge 3 costs around $149 and has all modern features. The display size has been increased now. You can view more stuff and updates on the new large display of Fitbit charge 3. Compared to Fitbit 2, the Fitbit charge 3 is a lot thinner and it looks and feels great in hand, it is now 20 % lighter than the Fitbit 2. The design has been tweaked this time and it comfortably matches the new screen size. You can buy separate straps for your Fitbit charge 3. One noticeable improvement is that the new Fitbit 3 has a very easy strap detaching mechanism. Instead of two, there is only a button for detaching the strap. This makes it easier to change the straps on the go. Coming back to the screen, not only its size is huge but it also has a full capacitive touch panel that makes it easier to use. The touch response is great just like any smartphone. Due to the presence of the touch screen, the Fitbit charge 3 has no physical buttons on its side. With an upcoming update for android devices, the company is claiming that you will be able to reply to messages through the Fitbit charge 3. Overall, the Fitbit charge 3 is a decent upgrade and has attractive features for an average user.
For:
Price
Large screen
Attractive UI
Against:
No GPS Connectivity
Slow charging
2: Apple watch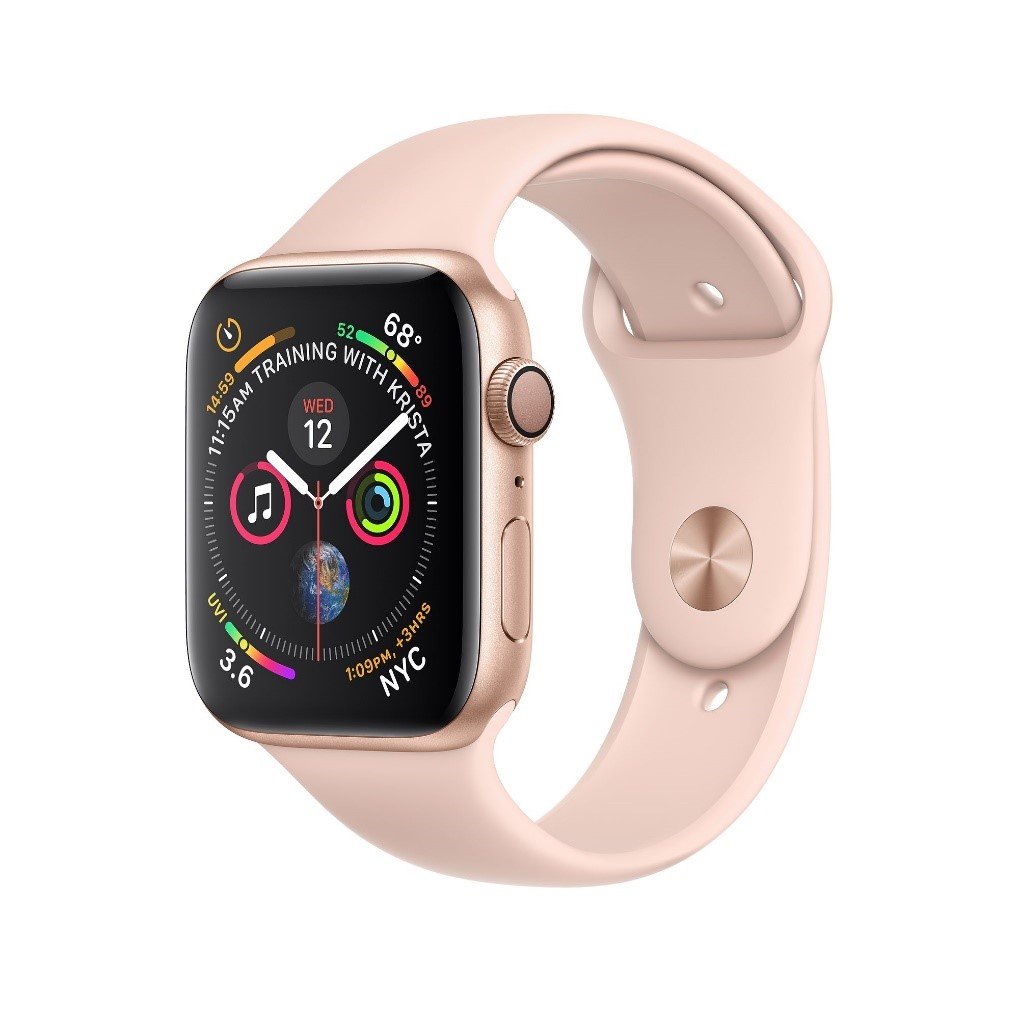 Who isn't familiar with apple watch? When Apple was about to launch its first watch, the whole tech community was super excited. The apple watch has a great design followed by the excellent build quality. It has a built-in heart rate monitor sensor and users can check their heartbeat rate directly with the apple watch. It will give you accurate results every time you use it for measuring your heart rate sensor. For more accuracy, you can always use the apple health for verifying the readings. Its other health-related features such as distance tracking also provide accurate results. The apple watch might not sound that good to android users. But for the Apple community, it's a great addition and they were eagerly waiting for its launch. Overall for apple users, who are looking for an iOS-compatible fitness tracker, it's a great option.
For
Great screen
IOS compatibility
Against
Price
GPS tracking could be better
3: Fitbit Alta HR
If you are looking for a more affordable option, then the Fitbit Alta HR can be a good choice for you. It offers great functionality at an attractive price tag. It has a great design language and is super slim. It has a thickness of only 15mm. compared to the charge 2, we like the design and build of the Fitbit Alta HR, its decent. The strap is comfortable and you can easily wear it on your wrist without any difficulties. There is dedicated rubber-like material beneath the Fitbit Alta HR; this prevents the fitness tracker from getting wet with the sweat. You can buy the Fitbit Alta HR in a variety of color options and you can even customize one according to your taste before ordering it. Coming to the screen, it's adequate in size but not as large as Fitbit Charge 3. The quality is also pretty average as its sunlight visibility is poor. You can even see the time in direct sunlight. However, in indoor conditions, it works perfectly ok. The overall performance of the Fitbit Alta HR is something we liked about it. It has on point step tacking feature and many like these. The app connectivity is also great and you can reply to your texts and answer calls using the Fitbit Alta HR.
For
Performance
Attractive design
Against
Poor screen
Irresponsive touch 
4: Samsung Galaxy Fit
The Samsung fitness trackers have always been the favorite devices of several customers. Especially the Samsung users, they find the Fit 3 juts an ideal Fitness tracker for their lifestyle. Not only Samsung users, but other android smartphone users can also use this Fitness tracker.
It has a lightweight design that makes it easier to wear on the wrist but its thickness is something which we didn't like. For the price point of just $99, Samsung is providing an AMOLED display and we all know the quality of these Amoled panels by Samsung. The display is the most unique selling point of this fitness tracker. The size of the display is also reassembly large considering the thickness of the Galaxy Fit. And yes, it does have a built-in heart rate monitor. The overall accuracy is great but it does take its time for an accurate reading each time.
For:
Price
Great display
Against
Slow heart rate sensor
Poor GPS connectivity
5: Garmin Vivo smart 4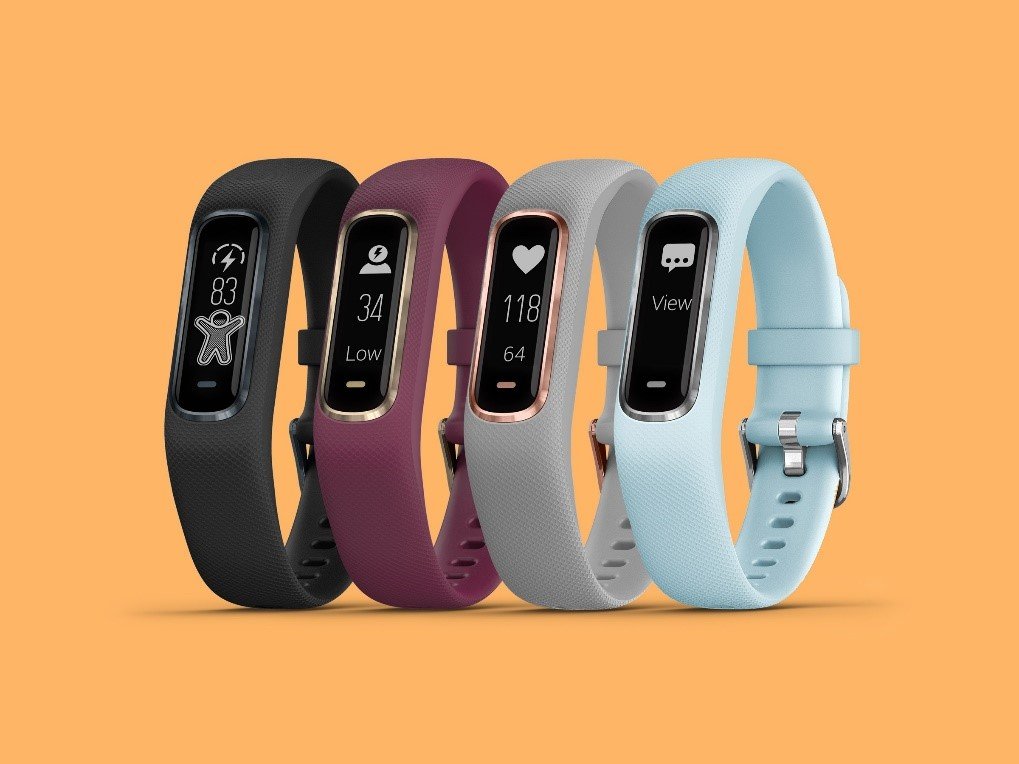 For workout people, he Garmin Vivo smart is a great buy. It's built tough and can handle a rough and tough situation with ease. The built-in heart rate monitor is there and provides accurate measurements. The battery life is something that impressed us, just charge this fitness tracker and forget about the battery life. On normal use age, it can even last up to one week. It has a built-in automatic tracking feature that tracks your every movement automatically. The Garmin Vivo smart 4 does impress with its accurate measurement and long battery life.
For:
Excellent battery backup
Heart rate monitor provides accurate results
Against
The screen could have been better