Black Friday is a game-changer for customers to shop more at the best discounts and offers. This Black Friday Amazon is offering many deals and discounts.
Amazon's Black Friday sales soon going to start a little earlier than the actual day, which will be on November, 26th this year.
Most of the giant retailers and stores owners now offer incredible products to customers at discount prices and take this Black Friday as a big opportunity to skyrocket their sales.
The occasion Black Friday comes after the Americans celebrate Thanksgiving.
With the pandemic situation last year, most retailers go with digital sales. Though now all the shops have reopened and almost all restrictions have now fallen away, so retailers are now more towards booming the Black Friday sales. Why go to the large crowds? Now it's a quick and easy way to get Black Friday deals in just a few clicks of a button.
This Black Friday weekend serves up the perfect opportunity for customers to buy amazing products on sale.
What Black Friday Deals Have Amazon Offered in the Past?
Amazon offers many discounts on its own products including Kindle fire devices, Echo, and other thousand of deals such as gaming consoles, OLED TVs, 4K TVs, home appliances, food & drink, and many beauty brands.
What Black Friday Deals Will Amazon Have This Year in 2021?
Well, it should be the same as last year but with great discounts on home security products like ring video bell.
Deep discounts on big players like Google, Simba, Fitbit and L'Oreal even up to 70 percent off in some cases.
While the official Black Friday offers going to be soon released, Amazon started launching daily deals and flash sales on its site.
They change the deals all the time, so you can't suggest what should be the next offer. Therefore, we've gathered some of the best offers below:
Deals and limited-time offer from top brands including Apple, Hasbro, Sony, Shark, Bose, KitchenAid and L'Oreal Paris.
Pre-Black Friday Amazon Gift Card Deal
Amazon gift cards are good as cash and this is the reason that makes this deal so exciting: Now first-time Amazon gift card buyers will get a $10 promotional credit offer when they buy $50 or more in Amazon gift cards.
Pre-Black Friday Amazon Device Deals
Are you excited to save more on purchasing a kindle, ring video doorbell, echo show or any of the popular gadgets on Amazon? Here you get the right product with the best pre-Black Friday deals on Amazon devices.
Echo Show 8
Buy the latest version of Amazon Echo Show 8 smart display with Alexa and save $30. If you looking to get more deals then you can go for a bundle deal that includes the Echo Show 8 and a Blink Mini security camera for just $10 more.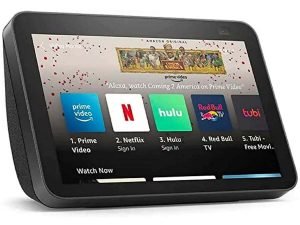 Echo Show 8, $100 (regularly $130)
Echo Show 8 bundle with Blink Mini camera, $110 (regularly $165)
Amazon Kindle
This Amazon Kindle, with a 8 GB of storage and a built-in front light for just $79.
Kindle Paperwhite
This Paperwhite is the 2018 model with a 6-inch display, waterproof, 32GB of storage and perfect resolution than the current Kindle model.
Kindle Paperwhite, 2018 model, $110 (regularly $160)
Fire TV Stick 4K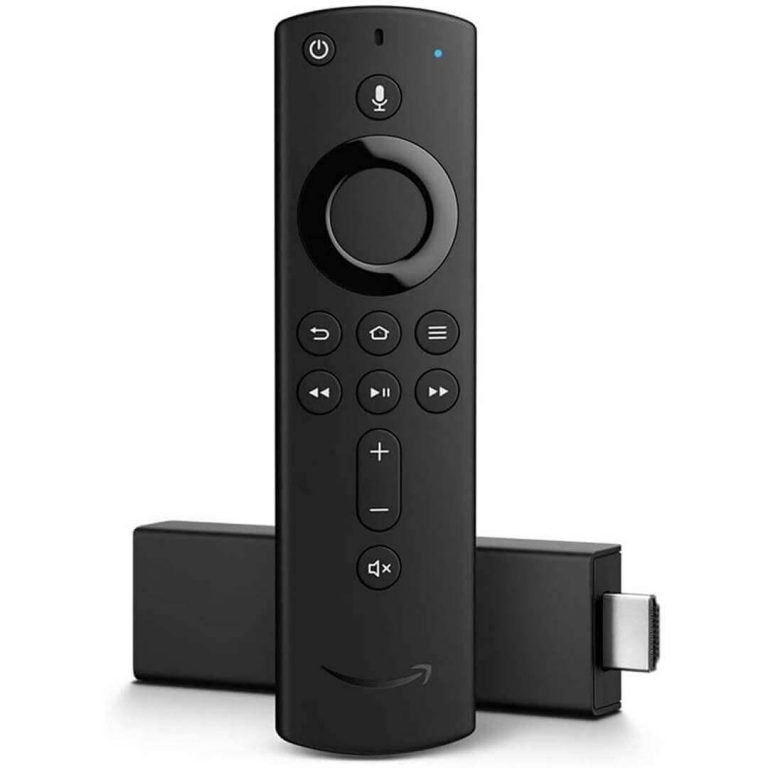 Now live stream Prime Video, Netflix, Disney+ content and more in this amazing 4K Ultra HD with Amazon's Fire TV Stick 4K, in just $35 with $15 off. It also includes the Alexa voice remote.
Fire TV Stick 4K, $35 (regularly $50)
Pre-black Friday Toy Deals at Amazon
Amazon is now offering incredible deals on the hottest toys collection of 2021. Make your kids happy this year by choosing a best-selling toy like WowWee Fairy Finder, L.O.L. Surprise! dolls, Paw Patrol toys and more.
L.O.L. Surprise! O.M.G Movie Magic Studios
Every year on holiday season L.O.L. Surprise! dolls offer great discounts. The O.M.G Movie Magic Studios provides more than 70 unboxing experiences which include 12 dolls to shoot home movies with.
L.O.L. Surprise! O.M.G Movie Magic Studios, $99 (reduced from $136)
WowWee Got2Glow Fairy Finder
This is one of the incredible and best-selling Got2Glow Fairy Finder toys. You can find it in pink and blue colour with a jar designed shape to search for virtual fairies. Each jar consists of 30 virtual fairies to find, 100 in all. Fairies can also be traded among friends.
WowWee Got2Glow Fairy Finder, $34.88 (reduced from $39.99)
Pre-Black Friday Fashion Deals at Amazon
Up to 30% on Tommy Hilfiger men's and women's apparel
Up to 50% on women's watches from Nine West, Anne Klein, Swarovski, and more
Up to 30% on Ororo heated apparel
Up to 40% on Ekouaer sleepwear sets and pajamas for the whole family
Up to 30% on HonestBaby family jammies and more
Pre-Black Friday Home Entertaining and Decor Deals at Amazon
Black Friday deals on kitchen products, including $120 off the 4.9 rated Le Creuset cast iron sauteuse oven.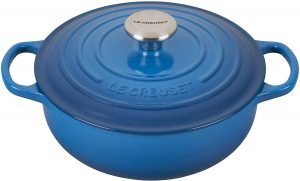 Le Creuset Cast Iron Sauteuse Oven, $179.95 (reduced from $300)
Keurig K-Duo Coffee Maker
Unlike others Keurig machines, the K-Duo is the most incredible product for individual cups of coffee, and a 12-cup carafe that would be your favourite coffee kit.
Keurig K-Duo coffee maker, $168.17 (reduced from $170)
Here are more home and kitchen deals, available at Amazon now.
Save up to 20% on Breville coffee makers
Save up to 25% on Vitamix Ascent Series Smart Blender
Save 28% on Instant Pot Omni Plus
Save 17% on Instant Pot Duo Plus
Save up to 45% on select Shark vacuums and steam mops
Save up to 15% on Casper mattresses
Save 10% or more on select rugs and home office furniture
Save up to 40% on home essentials
Save up to 20% on Medify Air Purifiers
Pre-Black Friday Electronics Deals at Amazon
There is a wide range of electronics deals on sale at Amazon right now.
11.6″ HP Chromebook with touchscreen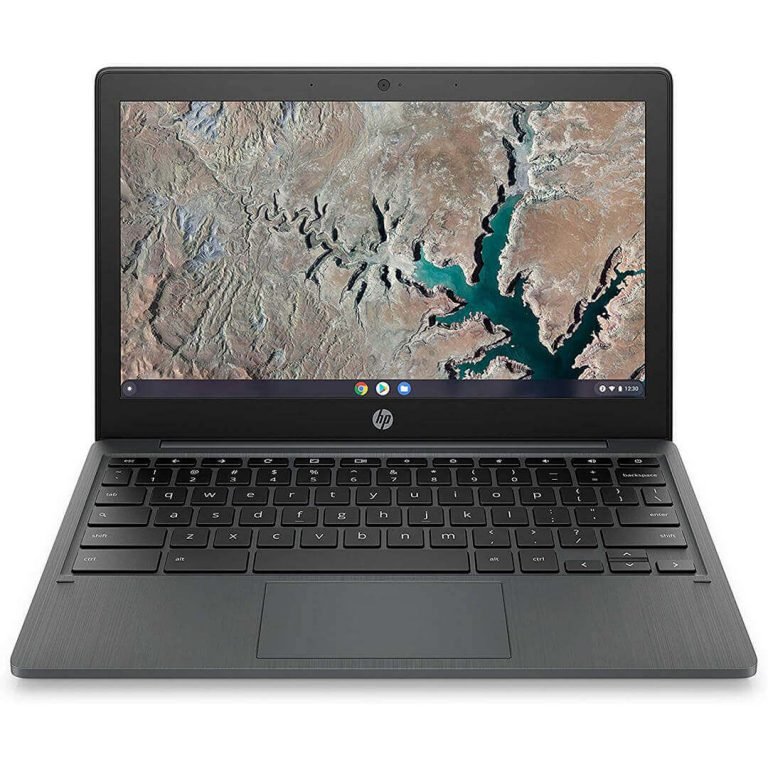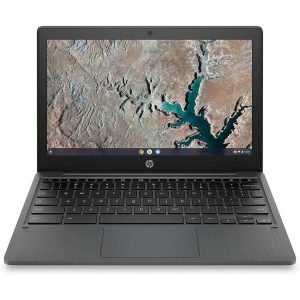 This HP Chromebook comes with 4GB of RAM, 32GB storage, and an 11.6-inch touchscreen.
11.6″ HP Chromebook with touchscreen, $130.99 (reduced from $260)
Check out these Amazon electronics deals:
Save up to 30% on select Samsung phones and earbuds
Save up to 25% on Samsung SmartTag+Plus
20% on select Acer laptops, desktops, monitors, and more
20% on select TVs from Samsung, LG, and Sony
Save on select Beats headphones
40% on select Garmin smartwatches and navigation electronics
21% on select Lenovo Chromebooks
Save on select Bose headphones
34% on select Nixplay digital picture frames
22% on select Sony lenses
33% on Madden NFL 22
33% on Far Cry 6 by Ubisoft
Pre-Black Friday Beauty Deals at Amazon
Don't miss the beauty deals on Amazon with 40% or more on shampoos and conditioners, up to 35% on makeup from Maybelline, NYX, L'Oreal Paris, and up to 35% on hair care from American Crew, Old Spice, and more.
Pre-Black Friday Small Business Deals at Amazon
Check out the best small business deals at amazon.
Pre-Black Friday Outdoor Deals at Amazon
Never miss the best outdoor deals at amazon.
NCAA tailgate products
Segway electric scooters
Makita power tools and saws
BLACK+DECKER 20V MAX drills
DEWALT 20V MAX battery packs and table saws
Greenworks 40V outdoor tools
Camco RV parts and accessories