This young generation is mostly into social media platforms and online games. The Russians developed an online multiplayer game for those who are creative and can invest most of their time in becoming an expert for games and most probably they are known as Gamers. This video game is known as Escape from Tarkov. You can get this video game on Microsoft Windows.
Escape from the Tarkov woods map brings you new challenges to play and achieve your goal. The New Woods Map is bigger and fun to play. If you are playing the old map, you would not survive for long.
There are some very exciting loads outs hidden in the corners of the map. Here we will only discuss Escape from Tarkov Woods Map.
It highlights three things:
Boss Location
Scav Sniper
Extraction Point
That you must know if you want to play Tarkov Woods Map.
Escape From Tarkov: Woods Extraction Point
There are up to 16 extraction points in the game Escape from Tarkov Woods map. These all points are located at the edges of the whole map. At every north-south or to East or west, there will be one extraction point. This map shows you a look at the entire landscape and water bodies.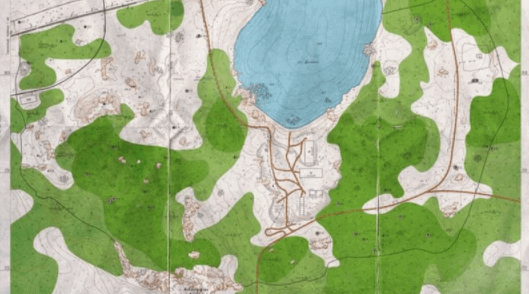 This is one of a huge map to remember each and every place that's why we have listed the list of all the Woods Map Extraction points and here is a detailed image for it.
There are four extraction points in the North West region. They are the Old Station, Raif Roadblock, Factory Gaye, and the UN Roadblock. They are all located on the map here but are far away from each other.
The South West of Wood Map also has four extraction points. They are West Border, ZB-016, Cliff Descent, and South V-Ex.
The only west side Woods Map is the best zone as you have to worry less about the extraction parts. There you will find the Boat, Outskirts Water, Dead Man Place, Outskirts and Scav House.
Escape From Tarkov Woods 2021 Map Sniper and Locations
The sniper is near the Cliff Descent. The boss is in the center area. Once the boss is killed you have to choose either to stay with the South V-Ex extraction point or Cliff Descent. You have to be very careful while moving as both have sniper problems. The map is very big with vast lands, grasses and abandoned houses.
The east side is also difficult as all the extraction points are almost on the edge of the map.
While moving to the north side of the north center of the map, there are some unexplored locations. All you have to do is just keep an eye on the extraction points on the new wood maps tarkov.
Escape From Tarkov Woods Map Extracts and Loots [UPDATED]
West Bunker: 4 wooden crates
Plane Crash Site: some misc loots
Lookout Rock/ Spine: file cabinet
East bunker
RUAF Roadblock: A Duffle Bag, Two weapon crates
Shore sniper Rock: lootable med bag, Flash drive spawn
Mill / Lumberyard
Sniper Rock
Ritual