The internet has provided everyone extreme liberty to do explore almost anything. This is why the trend of online dating has been evolved so much that it has become an important part of our society. It's totally up to you how you take this trend but it's a reality and we have to accept it. People who date using the internet are always in search of new websites and applications with even more accessibility options. The internet has made hooking up so easy and fun that every individual is into this activity. People find online the online dating community easy and a fulfilled activity as they don't have to physically roam around someone to physically ask out for a date call. Some various websites and applications are providing online hookup services. These websites work just like other social media platforms; you have to set a new account where you will add information about yourself. You have to set up your public profile which your social circle will be able to view. Some websites even allow you to directly communicate with other people. Such websites are paid and require you to just pay for online interaction. If you are okay with a specific partner, you can date him/her. This way most of the online hookup websites and applications work. We have listed the best dating websites for the ease of our readers. Let's take a brief look at these.
1: Match.com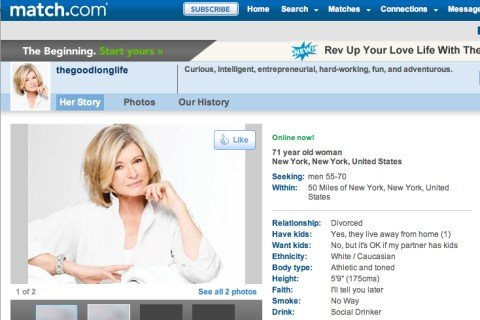 Match.com is one famous dating website and is active for a decade. With time, Match.com has improved a lot and now has an exciting range of accessibility features that attract most of the users. Creating an online profile on Match.com is an easy task. This dating website allows you to showcase yourself at the maximum level for greater attention. For instance, you can add up to 26 personal photos on your profile. The great part about this particular website is its privacy features. It allows you to interact with unknown people but as anonymous. Your details would be hidden and if you both feel you are okay with each other than you can share your details. For females, this is a great feature as it minimizes the chances of dating a fake person. You can verify the person to your best before sharing your details and profile info. This feature is available for the free version as Match.com also has a paid premium account that allows you to chat with the singles around you. But even the free version account isn't bad. 
2: Passion.com
Passion.com is more of a serious adult dating website as it also has some explicit content. In reality, most people want to date online for the sake of sex. Passion.com without any silly questions allows you to go for this cause. It's mostly free but the real features are hidden under the paid subscription. There are private chat rooms where you can chat and there is also an adult movie section. The paid subtraction allows you to chat in private chat rooms and you van even participate in live video chats. For making a new account nothing is charged and you can upgrade to premium paid membership anytime for extra accessibility. The Passion.com provides all the adult fun people roam around the internet. If you are not ok with explicit content then Passion.com isn't the site for you.
3: eHarmony
EHarmony was founded back in 200, by a marriage counselor. The website is a lot updated and has many new features now. Once major con this website still has to face its database. It has old/expired accounts still active on the website. So what happens is that, when you find someone with the same interest, the account turns out to be expired. So you don't receive any feedback from those users whatsoever. Several users have reported this issue but to date, it's still there. Now lest talk about the positives of this website. The compatibility matching feature of this website is good. What it does is that when you make a new account it asks you some tricky questions like do you want to have kids in the future? Just like these. These questions are updated on regular basis. The main purpose of these questions is to test the user that how well he is prepared for a relationship. In a sense it's good, but for a more casual person who isn't that serious about his life, these questions might sound silly. The users who were serious about their relationship status said that this feature is great and it allowed them to explore the people with the same interest. These all features are there on free accounts. There are paid subscriptions too but even the standard subscription allows you to share maximum photos and has no major limitation. 
4: Zoosk
If you have no experience with online dating platforms before, the Zoosk can be an ideal platform for you. The user interface of the Zoosk website is great and it allows you to easily navigate around the website without any worries. It's mostly free as its all features can be explored on the free subscription apart from the advanced filter search feature. You can make your account easily and can even have your first date on the same day. You can message anyone, can upload maximum photos and can also view who checked your profile.
5: Elitesingels
At Elitesingels, you will find most of the single people and its name indicates this. Navigating around the website is relatively easy and it has one of the cleanest interfaces. The user interface and the features indicate that this website is designed for people who haven't dated anyone before. So, most of the traffic on this website is the same. Though the website aims to help single people find honest people. If you are one single and looking for a casual online dating platform, the Elitesingels is for you.