The trend of online dating has been evolved so much that it has become an important part of our society. It's totally up to you how you take this trend but it's a reality and we have to accept it. People who date using the internet are always in search of new websites and applications with even more accessibility options. The internet has made hooking up so easy and fun that every individual is into this activity. People find online the online dating community easy and a fulfilled activity as they don't have to physically roam around someone to physically ask out for a date call. There are various websites who are providing the online hookup services. These applications work just like other social media application, you have to set a new account where you will add information about yourself. You have to set up your own public profile which your social circle will be able to view. This way most of the online hookup websites and applications work. In this article, we will go through some of the best hookup applications for the year 2019.
1: Tinder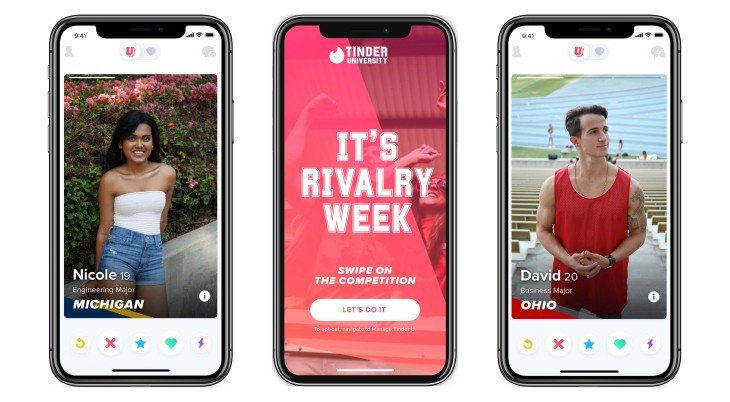 Who isn't familiar with tinder? The tinder is one quite old and interesting online hookup application. It allows you to hookup for people who are near your pinned location. Over the time, Tinder has seen many improvements and now it's a complete all in one dating app available for android and iOS platforms.  You have to create your own personal profile on Tinder in which you will add your bio. What's great feature about this app is that it shows you the number of single people who are in your area. You can simply reach them if you like their personal profiles on Tinder. How good that is as everyone uses these apps mainly to look for single people around. Tinder lets you explore these single people with the touch of a button.
2: Bumble
Bumble application lets you connect yourself with people of your interest. You can set your primary location as the home location and this way you will able to make friends who are nearby your place. This application is kind of more female-friendly as it's the female who actually lets other people start the conversation. It has three categories defined as stock, the bizz, date and BFF. For people who are interested in pure dating should choose the dare mode as it will help them build connections with the social profiles with the same interest. Later on you will be able to chat with them and hookup if you are interested. Furthermore, for females, this app is pretty safe as it does require facial recognition of each member to minimize the risk. The bizz mode is for those people who are not interested in dating and want to make business friends. Such people should add the related information in their bio juts to make sure other people could reach them. This mode is very interesting as there are very few dating apps that allow you to build your own business community. The BFF mode is pretty much self-explanatory as it lets you make friends who have the same interest. These modes are something we really liked about this application as it has something to offer for everyone.
3: OkCupid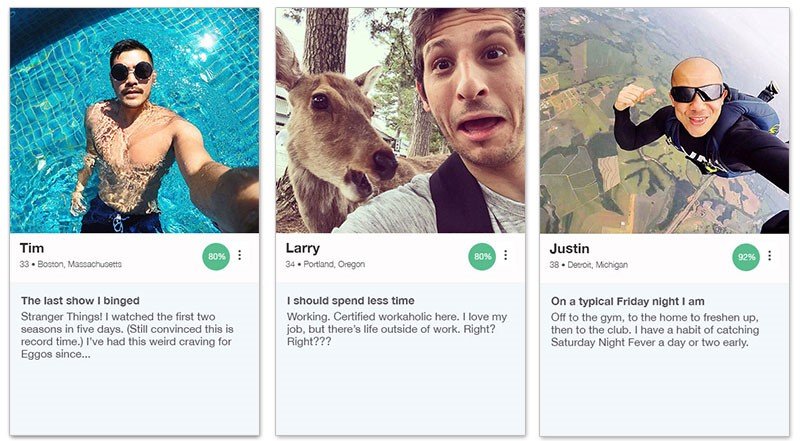 The OkCupid has improved a lot over the past few years and has become one common choice of many users. The database of this application is huge which means it has thousands of active people who are always there to hookup with. Due to such huge numbers of active people, many new people prefer using OkCupid as a hookup application. It is available for both Android and iOS devices. The working model of this application is pretty straightforward and it doesn't ask silly questions. This is one another reason why it has so huge numbers of active users. The app keeps on adding new features for new users through over the air updates. The new addition of features makes the user experience of the OkCupid even better and allows them to easily navigate around the application. There are different categories such as bearded men, traveling lovers, etc. through these categories you can easily find the person who has common interests. Simply select the category you are ok with and search for. It will display those people who are also interested in that particular activity such as fishing.
4: Match.com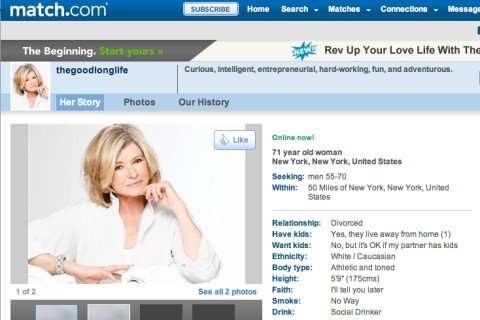 The match.com has become one popular online dating application and is available for both Android and iOS devices. The app lets you create your own user account and you are required to enter your personal details. If you don't want to add your complete bio you can simply sync your profile with your Facebook or Instagram ids and the app will automatically create a profile for you, based on your bio of these sites. This is one cool and time-saving feature as it doesn't require you to start from scratch.  Match.com provides you the facility to see who has seen your profile and your Match.com id. This way you can keep the record of those people who might be interested in you. Overall, the match.com is one new application for hooking purposes and there are some areas where it needs some improvements. But with time to time, the app has been improved a lot through various updates.
5: Down dating
This app allows you to synchronize your Facebook and Instagram friends on the go. Once your data has been sync you can chat and ask out these contacts. The down dating app has become one popular hookup app very quickly because of this feature. The app operation is straightforward and it doesn't ask any silly questions. All you have to do is set your basic profile with your bio and you are good to hookup with anyone.  The recent updates have made the user interface even more user-friendly and Down Dating is available for both Android and iOS platforms.